Maddy Hill
Maddy trained at Rose Bruford College.
She played the hugely popular Nancy Carter in EastEnders for three years, for which she won Best Newcomer at the National Television Awards 2015 and Best Newcomer at the British Soap Awards 2014, as well as being nominated for Best Newcomer at the TV Choice Awards 2014. She reprised her much-loved role in 2021-22. She is currently filming a major new series for ITV.
In 2021 Maddy featured in two acclaimed short films, Enjoy by Saul Abraham, and Run by Emma Miranda Moore. She recently completed shooting on Santiago in Portugal.
Maddy's stage credits include A Midsummer Night's Dream at the Southwark Playhouse and the title role in Matthew Dunster's Imogen at Shakespeare's Globe. She played Curley's Wife in the Birmingham Rep/Leeds Playhouse 2023 production and tour of Steinbeck's classic Of Mice and Men, directed by Iqbal Khan.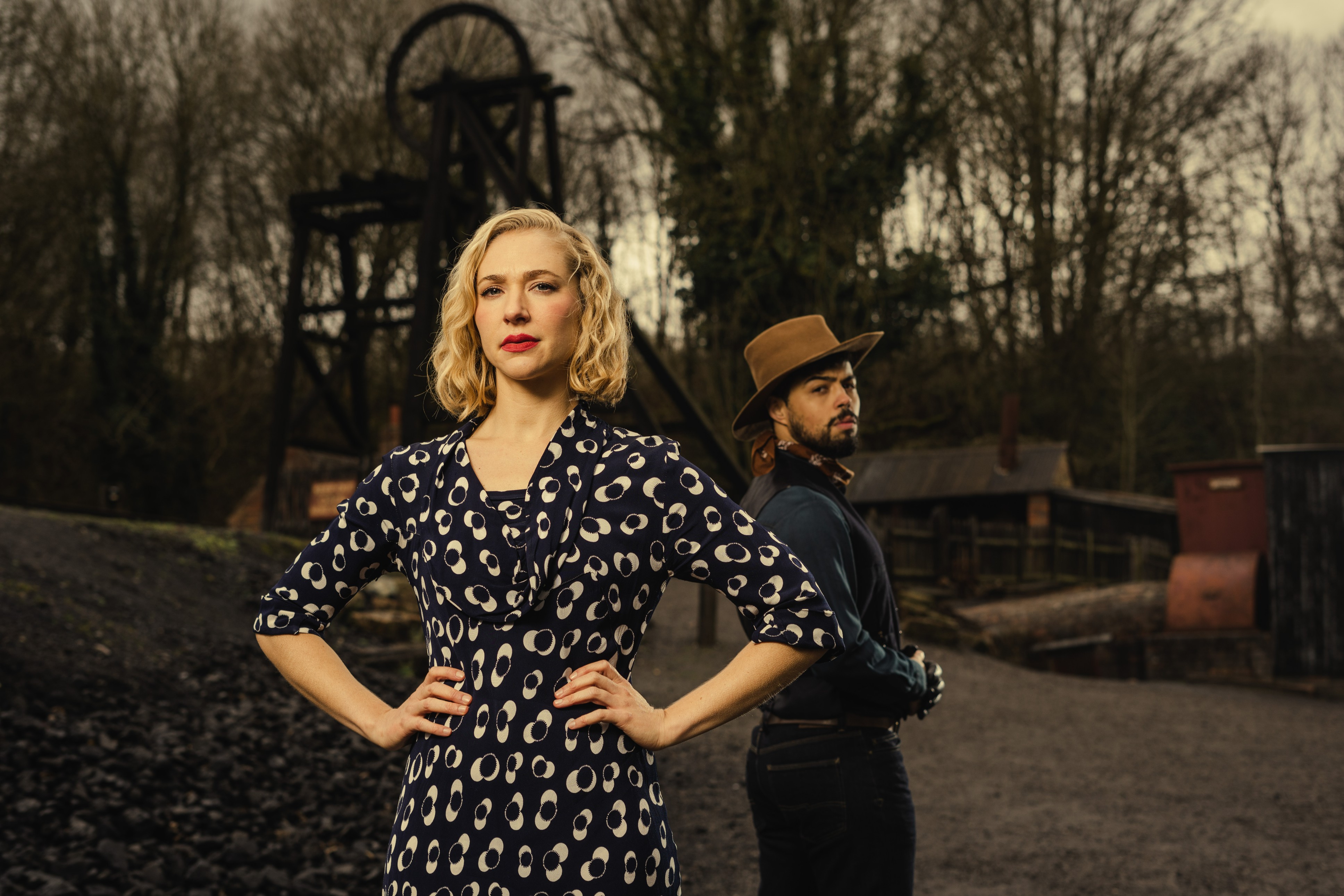 Of Mice And Men
Maddy plays Curley's Wife in the Birmingham Rep/Leeds Playhouse production of Of Mice and Men. 
The Times – 4* – 'Maddy Hill as Curley's wife carries a poignant dignity as — like the men — she fights for understanding and recognition.'
The Guardian – 4* – 'Maddy Hill…giving [a] resonant performance.'
Birmingham Mail – 5* – 'The audience laughed and cried with the characters on stage and they took to their feet for a standing ovation at the end of this triumphant play' –
Telegraph: Maddy Hill [impresses] as the bored, pretty, vilified but also sympathetic wife of the boss's possessive son.
Birmingham Mail: Maddy Hill's portrayal of Curley's wife…utterly believable.
What's On Stage: Maddy Hill ensures the character is given space to explain her need for friendship, playing down any sexual element to that desire.
Reviews Hub: Maddy Hill brings a humanity to her as we see her anguish at the life choices she's been pushed into by circumstances.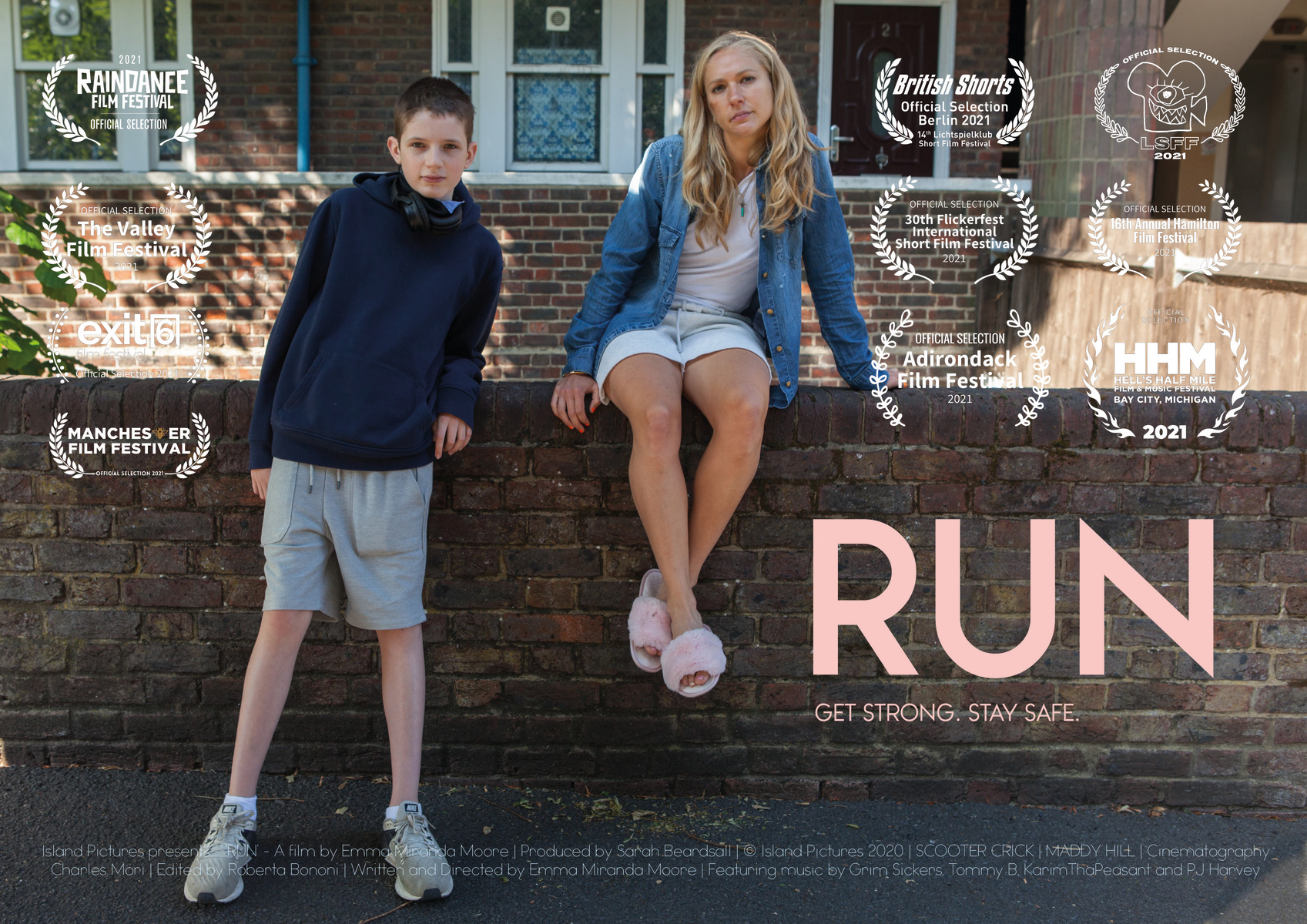 Run
Maddy played a lead role in the acclaimed short Run by Emma Miranda Moore. This heartening film was  nominated for the Best International Short Film award at Flickerfest.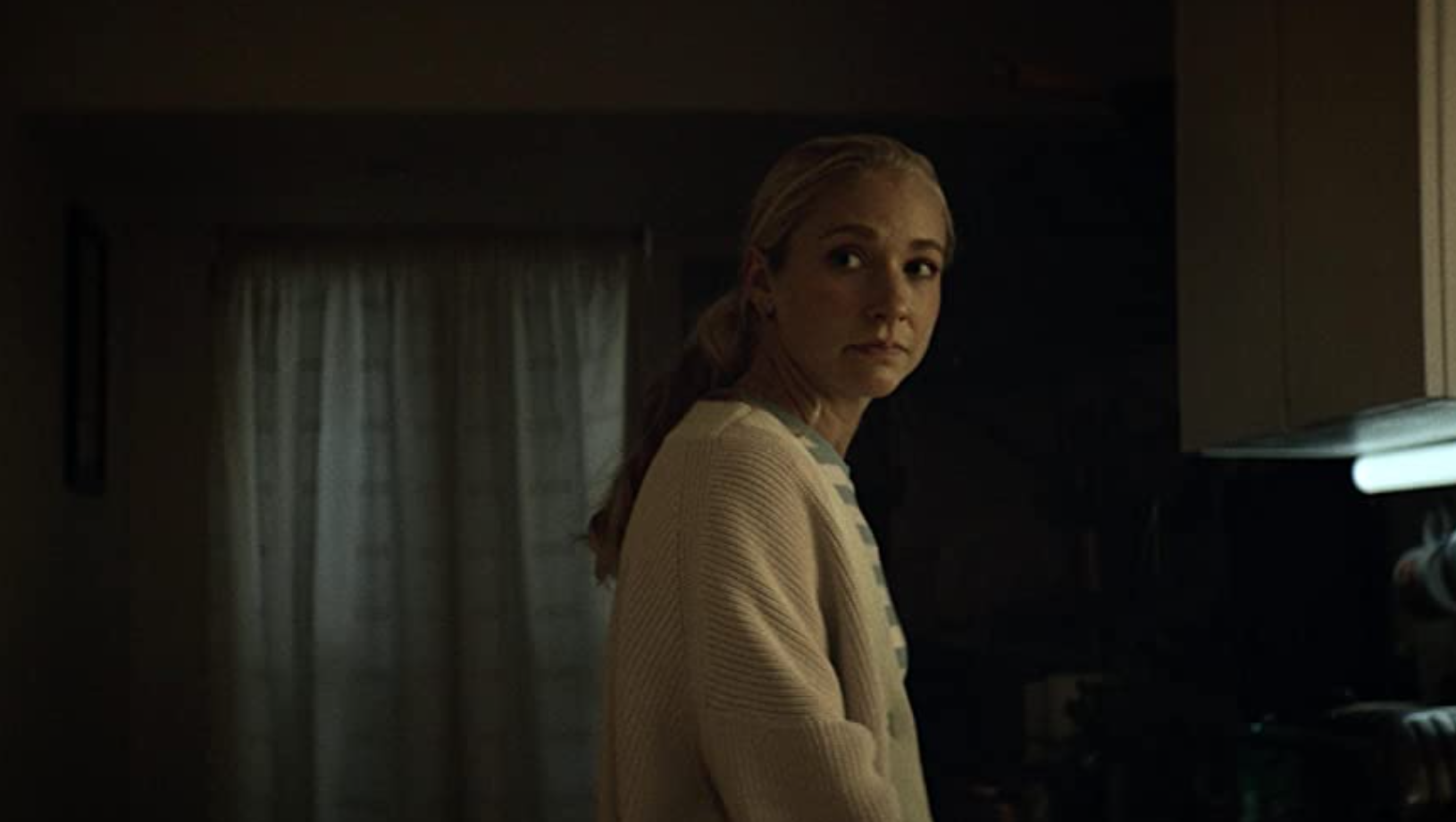 Enjoy
Maddy played a lead role in Enjoy, alongside Himesh Patel and Sara Stewart. This touching and offbeat exploration of depression and mental health was offically selected for screening at Tribeca Festival 2021.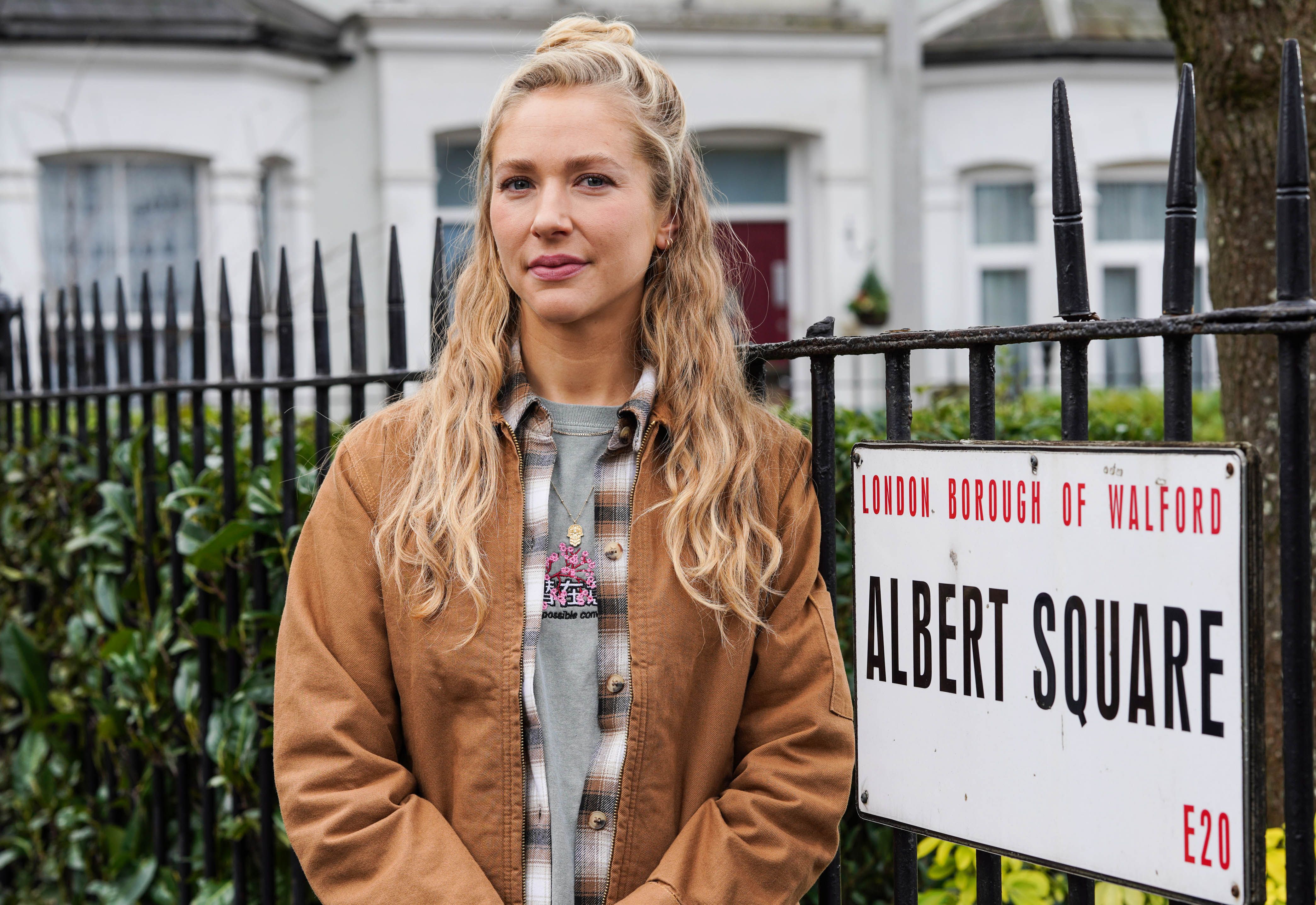 Maddy reprises her role in Eastenders
Maddy is reprising her role as Nancy Carter in EastEnders.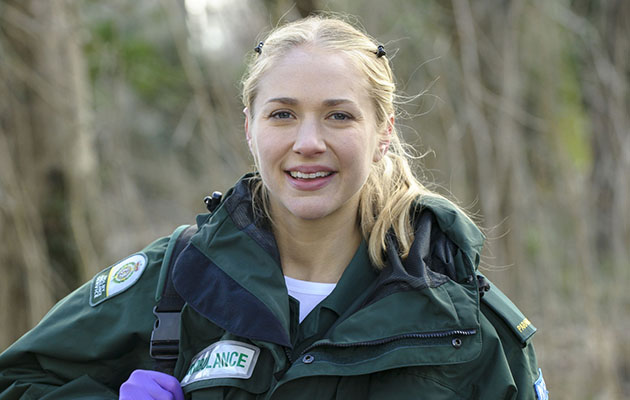 Maddy in Casualty
Maddy played regular character Ruby in Casualty, on BBC One.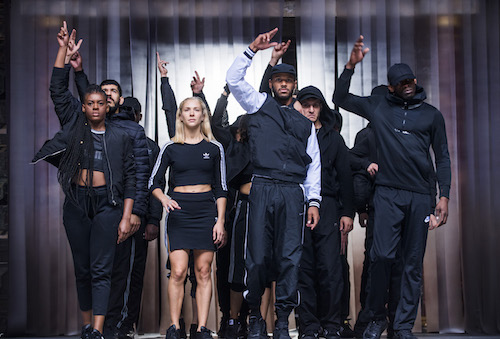 5 stars for 'Imogen'
Imogen, with Maddy Hill starring in the titular role, receives fantastic  reviews.
Imogen plays at Shakespeare's Globe until 16th October.
The press on Maddy Hill and Imogen:
"Maddy Hill…is a fervent Imogen. Angry, persuasively androgynous. She has a rasp in her voice which will carry her far" 4 stars, Susannah Clapp, The Observer
"Maddy Hill, a graduate of EastEnders, lends the deromanticised Imogen a gutsy toughness." Michael Billington, The Guardian
"[Maddy Hill's] Imogen is a force of nature but also sweet and very funny." 5 stars, Claire Webb, Radio Times
"…strongly realised by Hill" 4 stars, Fiona Mountford, Evening Standard
"Former EastEnder Maddy Hill grabs the opportunity with both hands, stamping across the stage, shoulders hunched, full of purpose. She has terrific presence and…the gift of making the language both modern and clear…[a] terrific performance" Sarah Crompton, What's On Stage
"The decision to rename the play to focus on Cymbeline's daughter Imogen is perhaps the most confident aspect of the production, wholly justified by Maddy Hill's strong central performance that charges through the narrative becoming a vital epicentre…by the final act I cheered at her command of both stage and situation." 4 stars, Dom O'Hanlon, London Theatre
"Maddy Hill compels from the start…[Her] Imogen is a fierce force for the good in a brutal world, incorruptible and loving. You believe her when she tells us she has "such a heart that both mine ears/Must not in haste abuse", and cheer her on in the final scene when she attacks her beloved Postumus for letting his ears deceive him all too readily; Shakespeare needs no feminist manipulation here, but the extra feistiness is all the more welcome." David Nice, The Arts Desk
"The street-smart, vanity-free toughness the excellent Maddy Hill brings to the newly-instated title role" Andrzej Lukowski, TimeOut
"Hill's Imogen is remarkable, with her ability to switch from innocent youth to distraught wife demonstrating her array of acting talent across the near three-hour production. The innocence of her Imogen is well crafted, particularly during her character's two dream sequences, although this Imogen is not as naive as some, with her final interaction with Posthumus one of feminist triumph. It is also refreshing to see some of the character's humour brought to the foreground through Hill's portrayal. There is a grittiness to Hill's Imogen, enhanced by the drug-fuelled society in which the play is set, which helps to add yet another layer to this already well-crafted character." 4 stars, Dan English, The Reviews Hub
"Playing the eponymous heroine, Maddy Hill's Imogen is anything but flotsum and jetsam to the world at large. She more than holds her own" Michael Davis, Female Arts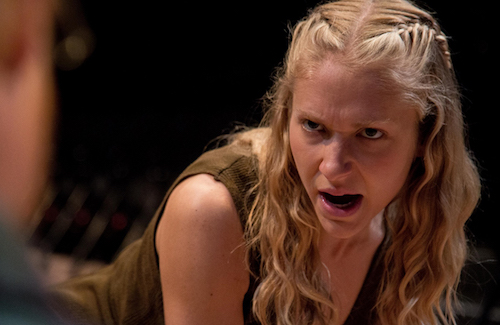 5 Star Reviews for 'A Midsummer Night's Dream'
Glowing reviews are in for Simon Evans' A Midsummer Night's Dream, starring Maddy Hill as Titania and Quince.
The press on Maddy and A Midsummer Night's Dream: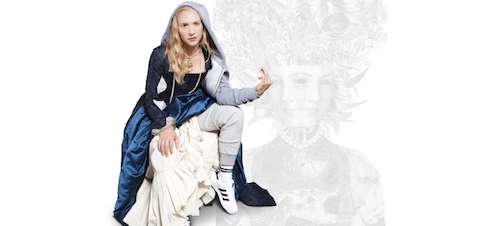 Maddy Hill cast in 'Imogen'
Maddy Hill will play the title role in Matthew Dunster's Imogen at Shakespeare's Globe.
Part of the Globe's Wonder Season, Imogen is Shakespeare's Cymbeline, "renamed and reclaimed". It will run from September 17th – October 16th 2016.
Full details here.

Father Brown
Maddy is currently shooting a guest lead in the Christmas episode of BBC's Father Brown.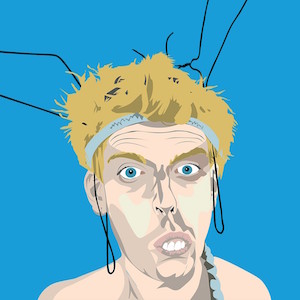 A Midsummer Night's Dream
Maddy joins the cast of A Midsummer Night's Dream, directed by Simon Evans at the Southwark Playhouse.
The production, which also stars Freddie Fox, plays from May 23rd – July 1st 2016.
For more information, click here.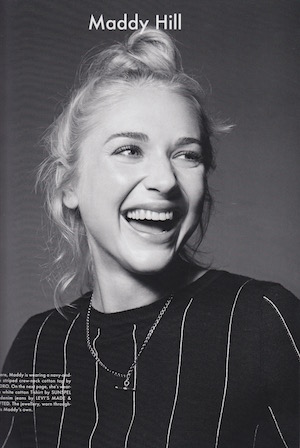 Maddy Hill leaves EastEnders
After two and a half years on the BBC's flagship show EastEnders, Maddy Hill has decided to leave the soap. Maddy's portrayal of Nancy Carter proved hugely popular amongst fans and critics.
Some of the press on Maddy in EastEnders:
– "One of Eastenders' greatest joys this year has been the arrival of the Carter clan…My favourite Carter may be Nick's daughter, Nancy, who is a rather clever, strong-minded, non-emotional sort of Walford woman" – Grace Dent for The Independent.
– "…the irreverent barmaid (played by Maddy Hill so well that it sometimes seems she is on a different programme to the other cast members)" – Homa Khaleeli for The Guardian
– "Nancy, however, feels like sheâ's leaving far too soon. Maddy Hill's first appearance was only in 2014, but she's been such a force of nature that she's already won a fleet of awards for the role. She's been funny and sweet and boisterous and  since the biggest subplot of the soap's entire Christmas period was given to her decision to wear a dress to a wedding  it seemed as if EastEnders had much bigger plans for her.
Perhaps this is also for the best. An actor of Hill's talents probably shouldn't be stymied by a permanent association to a single role." – Stuart Heritage, The Guardian
– "…there's a lot of very good acting [in soaps]…I love [Mick Carter's] daughter, Nancy (Maddy Hill) – Julie Walters for Stylist Magazine.
– "Trying to put the Carter family in order of preference on Eastenders is…difficult…In the end, though, it will always be Nancy at number one. Sullen, hard, beautiful in ace clobber giving serious weave, she has the potential to be the best Eastenders character ever…I'm obsessed" – From an article in Grazia Magazine
– "With Nancy, Maddy's created an authentically contemporary working-class character" – Richard O'Mahony, in an featured interview with Maddy for The Gentlewoman magazine. (Accompanying image from the same article).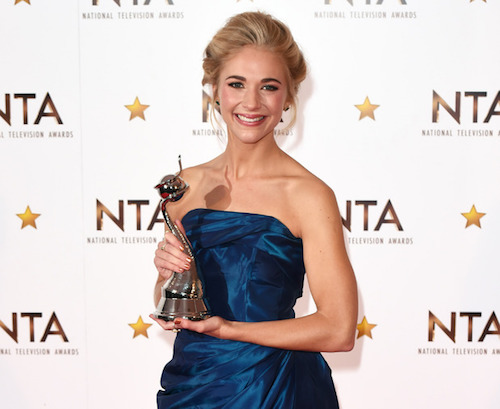 Maddy Hill wins BEST NEWCOMER at the National Television Awards
Maddy won the award for BEST NEWCOMER at the National Television Awards 2015 for her role as regular Nancy Carter in BBC's EastEnders.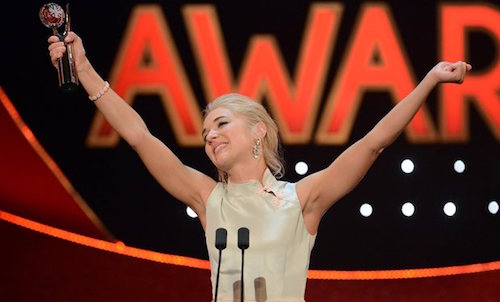 Maddy Hill wins BEST NEWCOMER at the British Soap Awards
Maddy won the award for BEST NEWCOMER at the British Soap Awards 2014 for her role as regular Nancy Carter in BBC's EastEnders.