Arabella Weir
Arabella is an actress, author and presenter. She is best known as one of the stars of The Fast Show, which enjoyed five series on the BBC. Her numerous television credits include four series of Drifters (E4) and two series of Two Doors Down (BBC).
Her theatre credits include the lead in the highly acclaimed West End production of Calendar Girls and a sell-out West End run and national tour of The Fast Show Live.
She wrote the best-selling books Does My Bum Look Big In This?, The Diary of an Insecure Woman and Onwards and Upwards, as well as co-writing and starring alongside Richard E. Grant in Posh Nosh for the BBC.
Arabella is currently filming the third series of Two Doors Down (BBC 2).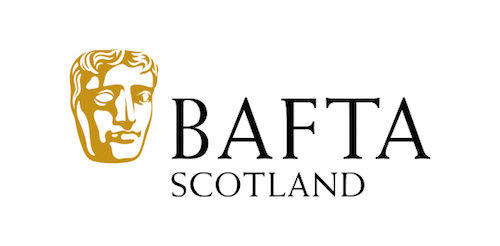 'Two Doors Down' nominated at BAFTA Scotland 2016
Two Doors Down, which stars Arabella Weir as Beth, has been nominated in the Comedy/Entertainment category at the 2016 BAFTA Scotland Awards.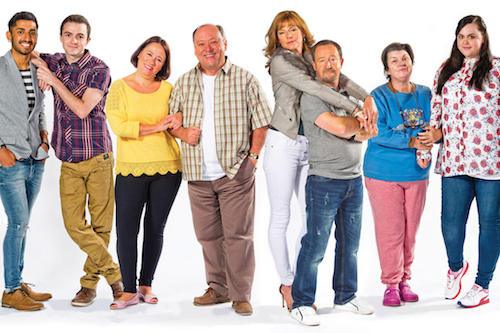 Arabella Weir stars in 'Two Doors Down'
Reviews are in for the new series of Two Doors Down.
Arabella Weir plays the leading role of Beth in the BBC's hit sitcom Two Doors Down, which first aired as a one-off in 2013, and returned in April 2016 for a full six-part series.
More programme information can be found here.
The press on Arabella and Two Doors Down: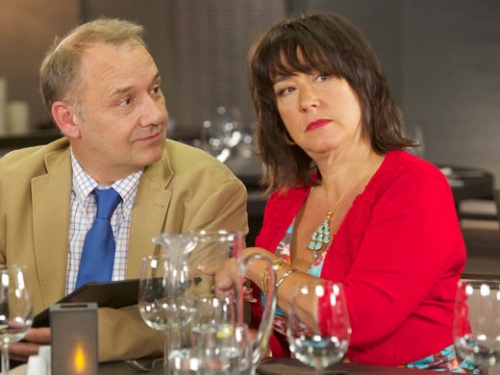 Arabella Weir in 'Drifters'
Arabella Weir returned for a third series of the hit E4 comedy Drifters, playing Jenny. The series aired on Channel 4 in November 2015.
Find full programme information here.