Lucy Eaton
Lucy trained at the London Academy of Music and Dramatic Art, following a degree at the University of Cambridge.
Alongside her acting, she now runs Go People, a theatre company specialising in entertaining  and joyful drama on an intimate scale. Their previous productions include the UK premiere of American smash hit Almost, Maine and the 7-actor production of A Midsummer Night's Dream, starring Freddie Fox and Maddy Hill.
Her theatre credits include Daisy Pulls It Off at Park Theatre Dir Paulette Randall MBE, The Resistible Rise of Arturo Ui alongside Lenny Henry at The Donmar Warehouse and  A Day in the Death of Joe Egg at the Trafalgar Studios.
Most recently she appeared in Staged with Michael Sheen, David Tennant, Samuel L Jackson, Adrian Lester, Nina Sosanya and Dame Judi Dench for the BBC originally filmed during lockdown.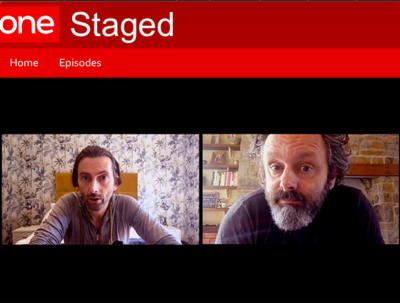 Staged on BBC
⭐️⭐️⭐️⭐️⭐️Daily Mail
The sharpness of the script and the skill of the actors makes us feel as if we are eavesdropping on the affectionate bickering of two fed-up friends. 
⭐️⭐️⭐️⭐️ The Independent
"BBC One's new thespian comedy nails the quirks of life under lockdown"
⭐️⭐️⭐️⭐️ The Times
"The reason it worked was that Sheen and Tennant seem genuine, likeable men who don't take themselves too seriously."
⭐️⭐️⭐️⭐️ iNews
"David Tennant and Michael Sheen's Zoom comedy is better than The Trip"
⭐️⭐️⭐️⭐️⭐️ The Stage
"Tennant and Sheen are excellent, perennially, even when performing as themselves to their own laptops. Here, joined by Evans and by their real-life family – they are on top form, crackling with snide chemistry. The whole thing is a treat. Watch it."
⭐️⭐️⭐️ The Guardian
"It's a light, charming offering."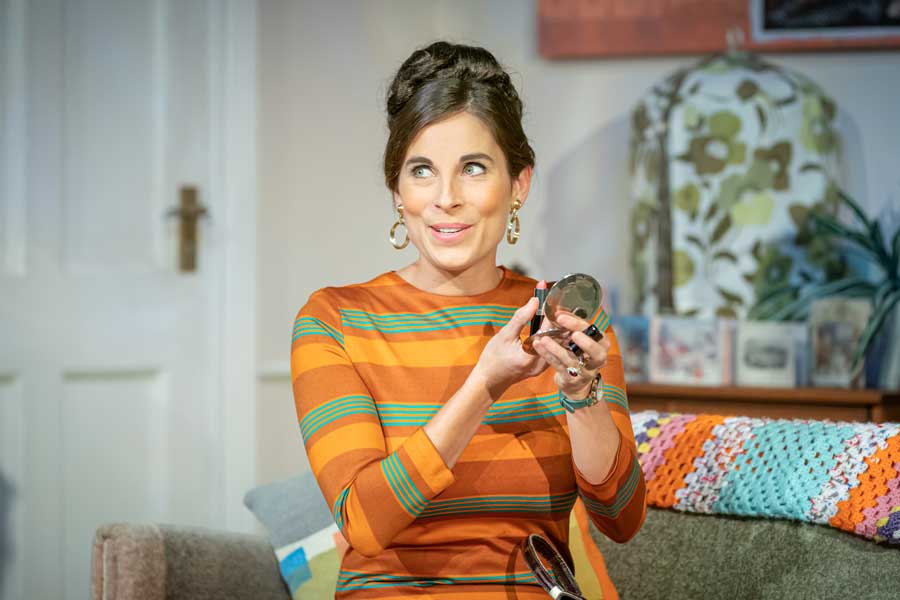 A Day in the Death of Joe Egg Reviews
"Lucy Eaton gives a lethally accurate portrayal" – The Guardian

"Lucy Eaton is wonderfully comical without ever stretching into caricature as Pam" – The Times

"

Clarence Smith and Lucy Eaton breathe hilarious life into Freddie and Pam" – Aleks 

Sierz

"

Lucy Eaton and Clarence Smith, both very good

"

 – Evening Standard

"

Lucy Eaton is also excellent" – The Reviews Hub

"Simon Evans's super-starry production, is both worthy tribute and a resounding vindication: the play, if anything, feels more savagely true than ever." The Stage
"The show is undoubtedly an important and illuminating piece of theatre," London Theatre Direct
"Simon Evans's terrific production presents a perfect balance between tragic desperation and uneasy laughter" The Arts Desk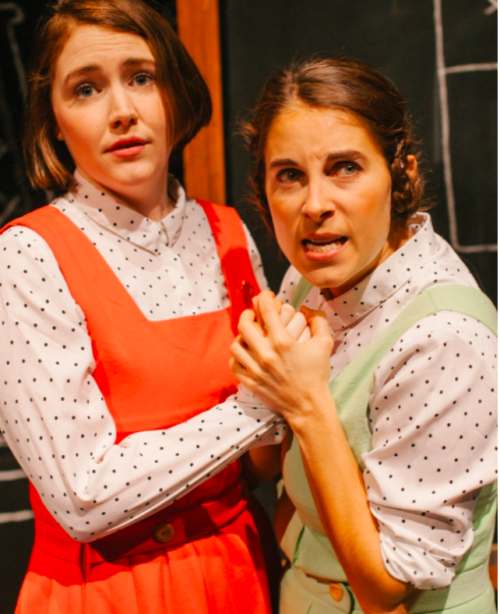 Daisy Pulls It Off Reviews
The reviews for Daisy Pulls It Off at the Park Theatre are in!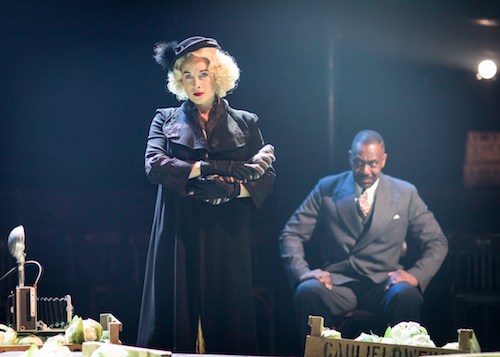 Lucy Eaton in 'The Resistible Rise of Arturo Ui'
Rave reviews have been rolling in for 'The Resistible Rise of Arturo Ui'.
"This is a superb ensemble effort…Lucy Eaton's Dockdaisy and Gloria Obianyo's Flake are differently memorable." Simon Jenner, Fringe Review
"Lucy Eaton's Dockdaisy is the perfect gangsters moll who's end is the only one befitting a lady of her dubious character." Byron Butler, West End Wilma
This slangy, modern and irrepressibly lively adaptation by Bruce Norris utilises a fine ensemble directed by Simon Evans and turns all expectations upside down." Philip Fisher, British Theatre Guide
"The most fun I've had in the Donmar for a couple of seasons' director Simon Evans efficiently handles to both evoke the spirit of Brecht's theatrical methods complete with audience participation and anachronistic songs that give it flair and the necessary detachment that consistently reminds us of its theatricality. Dom Hanlon, London Theatre