Alistair Petrie
Alistair trained at LAMDA and has worked extensively on stage and on screen.
Alistair leads in The Following Events Are Based On A Pack Of Lies, a new five-parter by Sister for BBC1, available on iPlayer. He plays Headmaster Michael Groff in Netflix's hugely popular Sex Education – the fourth and final season is available now. He has just completed photography a highly anticipated series for Disney+. His extensive credits also include George White in Deep State (Series 1 and 2), and Sandy Langbourne in the highly acclaimed The Night Manager for the BBC. Other credits include Year of the Rabbit, The Terror, Sherlock, Lucan, Utopia, Undercover, Funny Woman and Hugh Laurie's adaptation of Why Didn't They Ask Evans for Britbox. 
Alistair's film credits include playing General Draven in Rogue One: A Star Wars Story (d. Gareth Edwards), Rush (d. Ron Howard), Face of an Angel (d. Michael Winterbottom), Cloud Atlas (d.  Wachowskis) and Sulphur & White (d. Julian Jarrold) and starring alongside Kelly Reilly and Boyd Holbrook in The Cursed (d. Sean Ellis).
Notable stage appearances include Shakespeare in Love, The Importance of Being Ernest, and Brand in the West End, His Dark Materials at the National Theatre, and Troilus and Cressida for the RSC.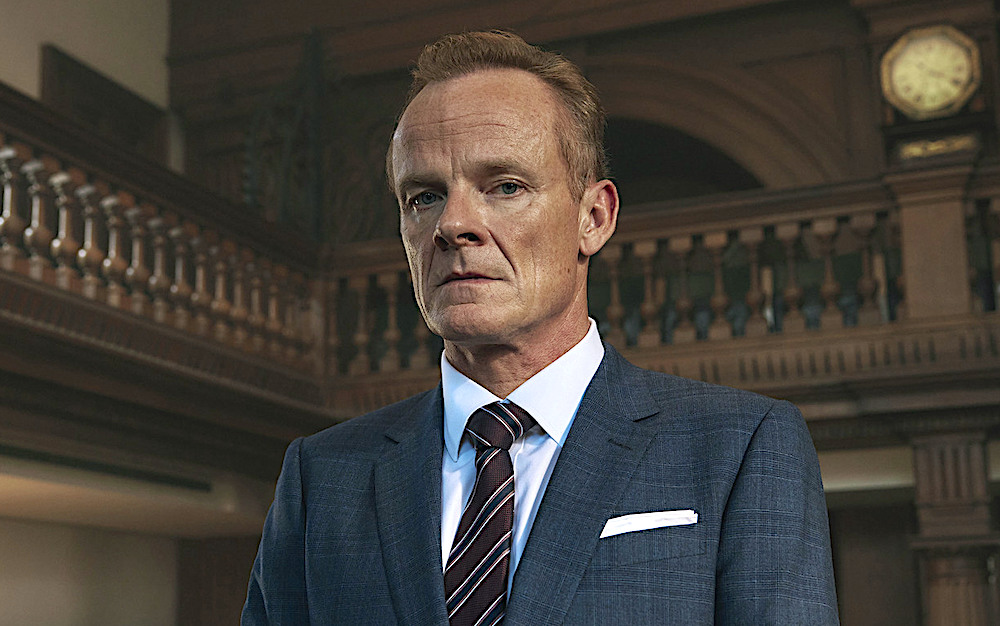 Reviews for Pack of Lies
The Guardian

★★★★☆ 

"Petrie is incredible at flipping between warm tenderness and cold menace"
Telegraph

★★★★☆

"Chance is played by Alistair Petrie, who was fabulously horrid in The Night Manager but often gets trapped in establishment roles. He seizes his chance as a fork-tongued yet slightly accident-prone charlatan."

"There is something thrilling about watching Alistair Petrie's suave con man work his sinister magic."

iNews

★★★★☆

"Petrie was clearly having a ball as the scheming, silver-tongued scam artist."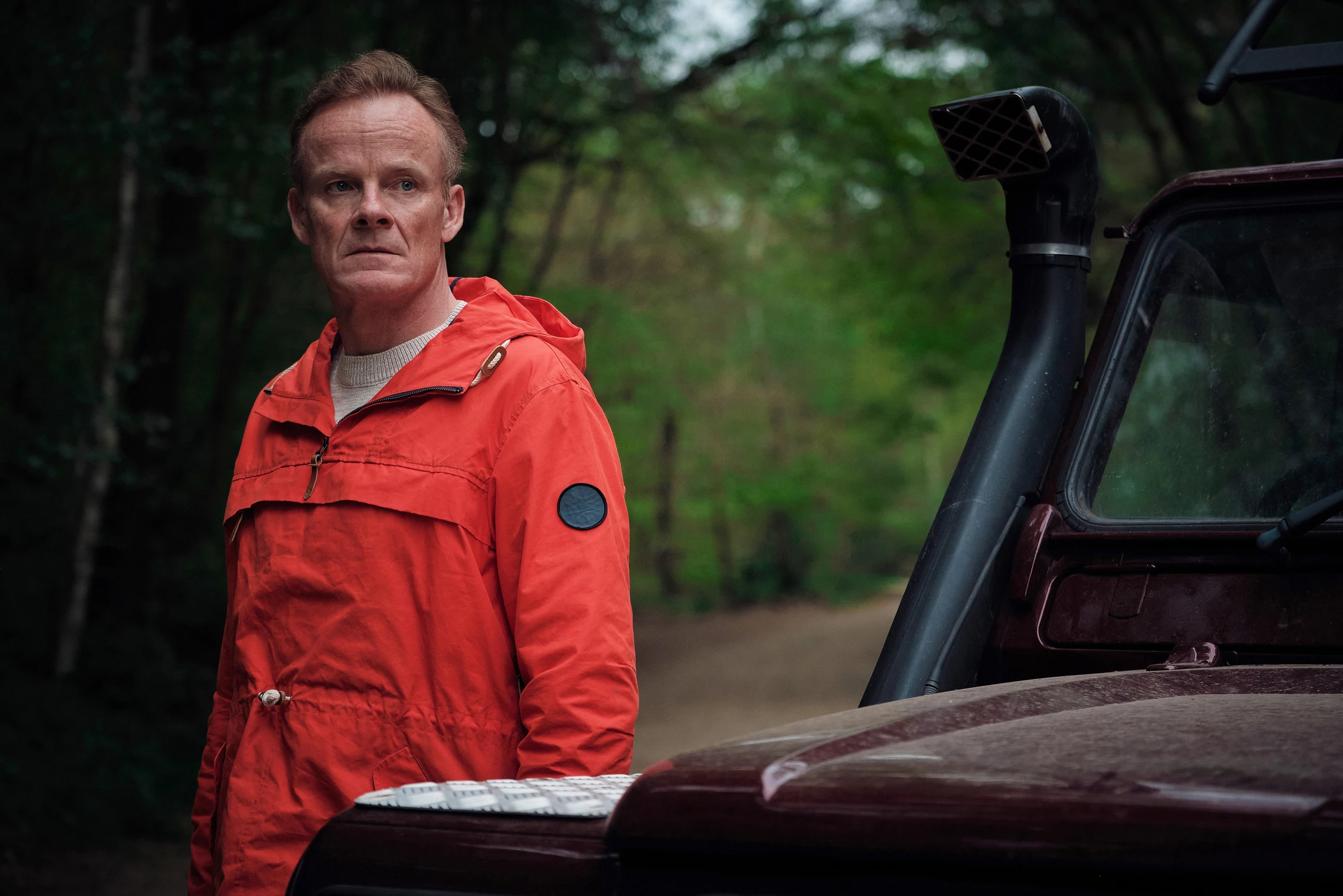 Pack of Lies trailer released
The first episode airs on BBC1 at 9pm on Tuesday 29 August, with all episodes released on iPlayer the same day.
The Evening Standard gives Pack of Lies 4* –  Petrie is a chillingly convincing Rob, turning on a dime between charming and threatening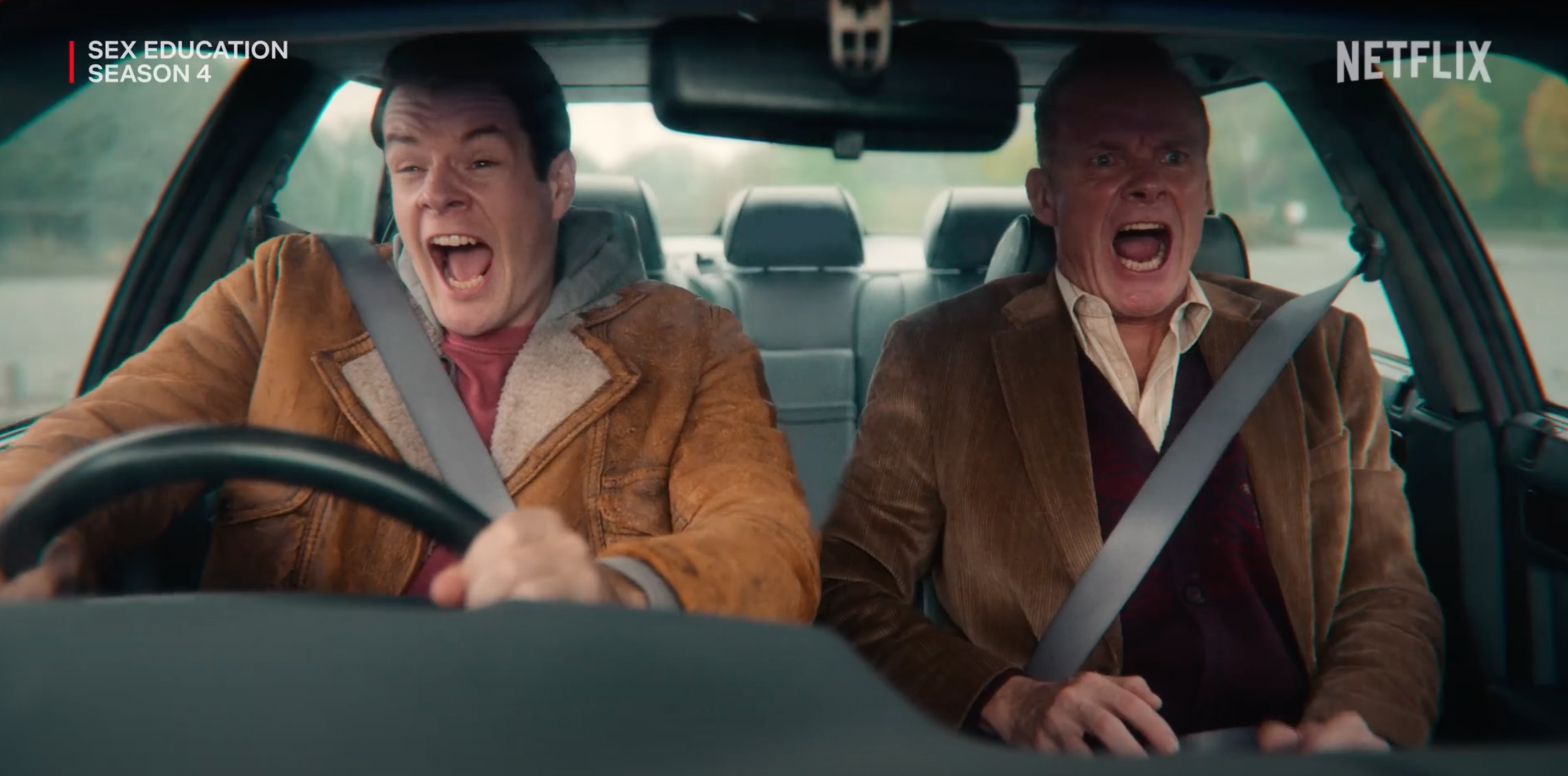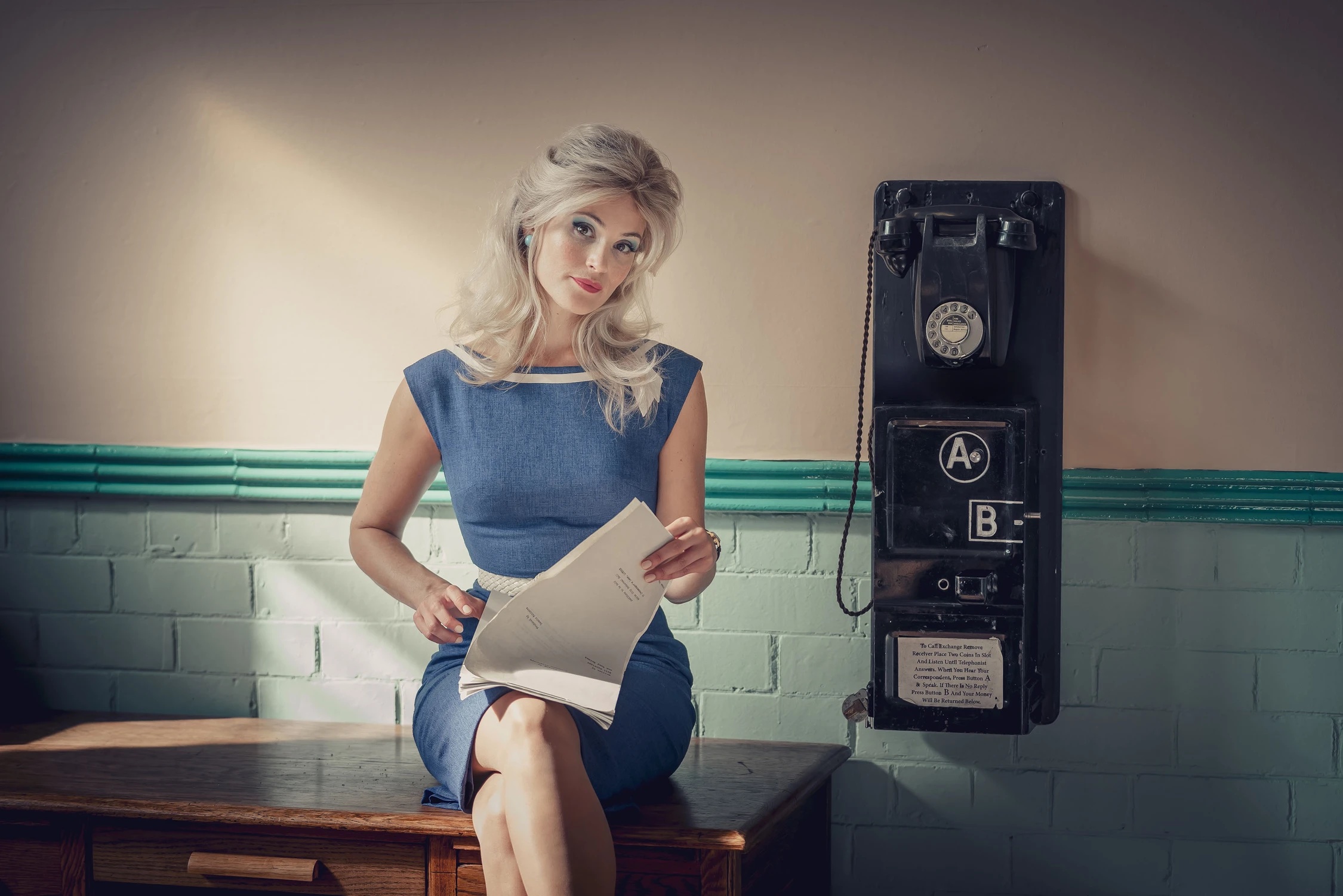 Funny Woman
Alistair will feature in Sky's new comedy-drama Funny Woman, out on Thursday 9 Feb, starring Gemma Arterton alongside Rupert Everett, David Threlfall, Tom Bateman, Olivia Williams and Morwenna Banks. based on Nick Hornby's bestselling novel Funny Girl, about Blackpool beauty queen Barbara Parker (Gemma Arterton) who takes 1960s London by storm, he plays the antagonistic Ted Sergeant, Head of Light Entertainment at the BBC, whose office Barbara first approaches.
The trailer is available to watch here.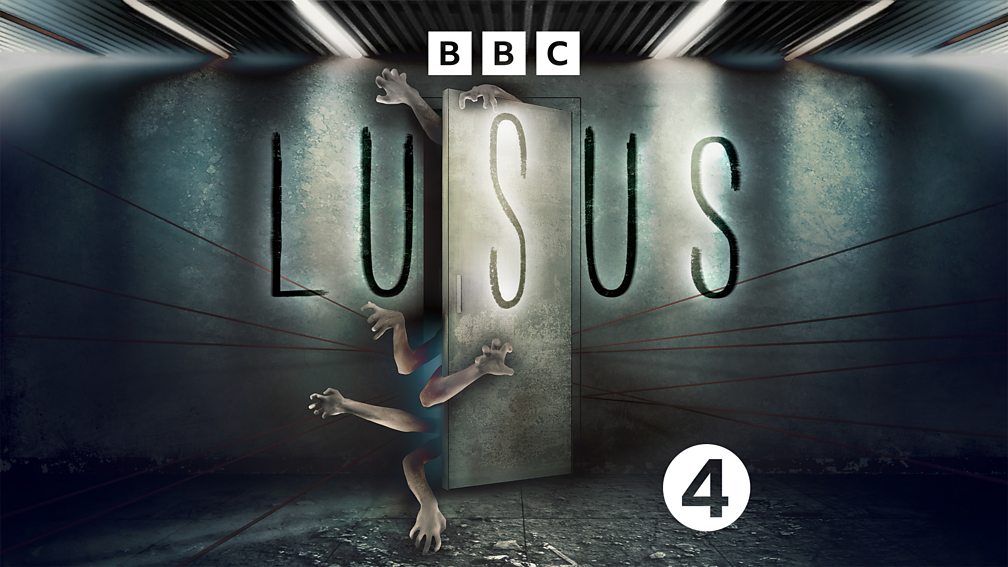 Lusus
Alistair Petrie features in the supernatural drama podcast Lusus for BBC Sounds, also airing on R4. Out 4 May.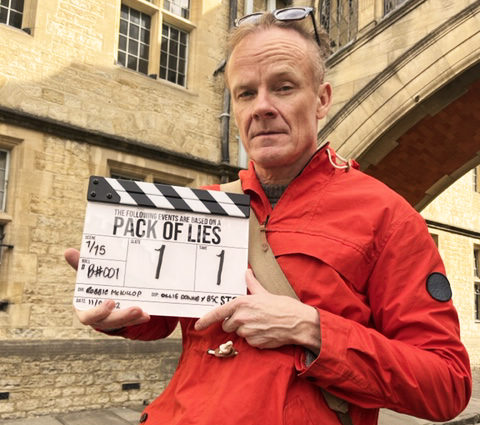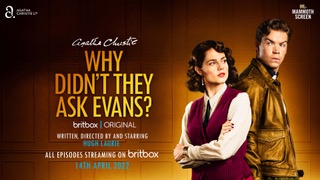 Why Didn't They Ask Evans
Alistair can be seen in Hugh Laurie's much-anticipated adaptation of Agatha Christie's Why Didn't They Ask Evans, streaming from 14 April on BritBox.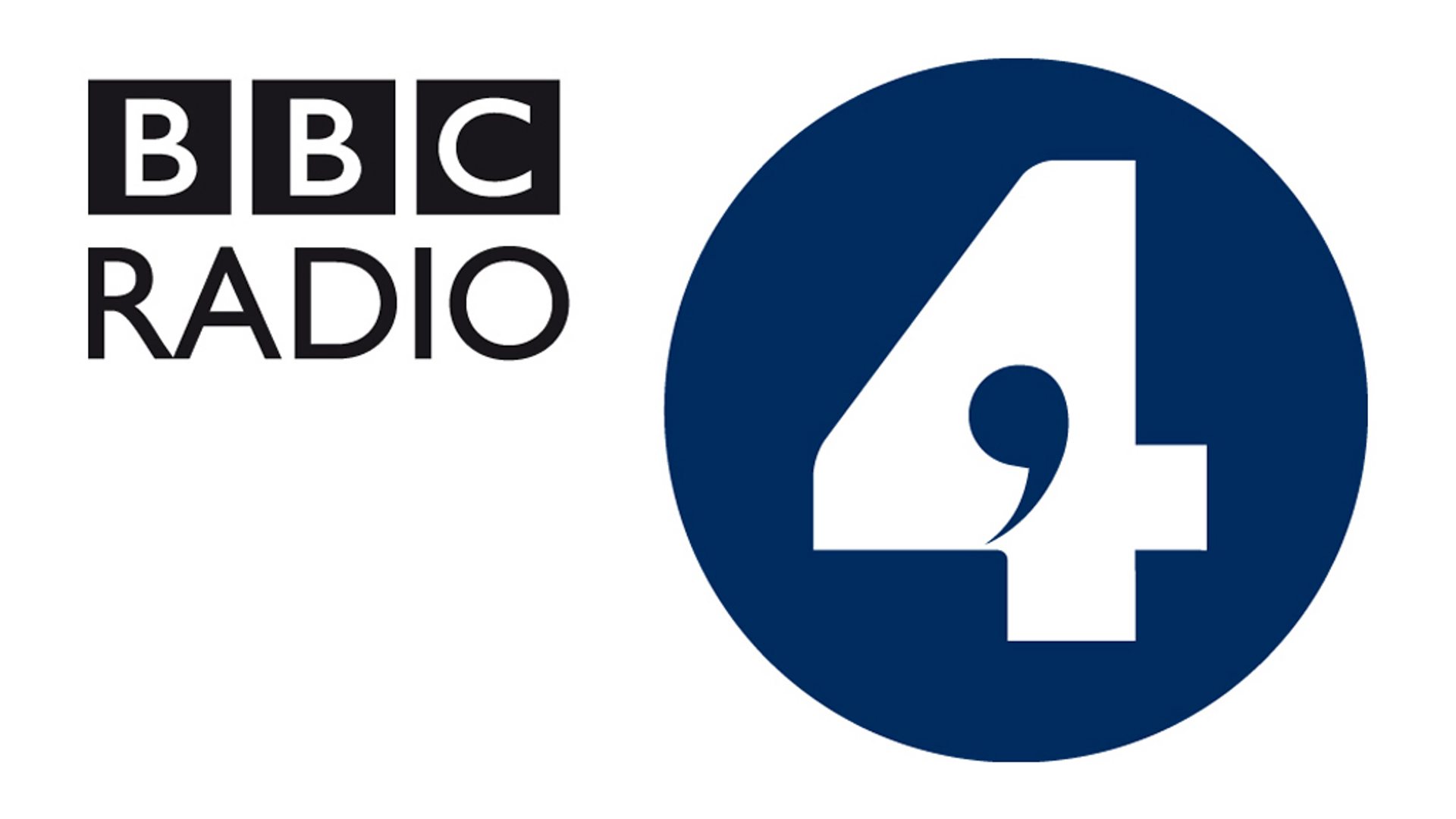 A Good Read
Alistair Petrie's Radio 4 Good Read, Joan Didion's mediation on grief, The Year of Magical Thinking, airs at 4.30pm on 8 March and 11pm on 11 March.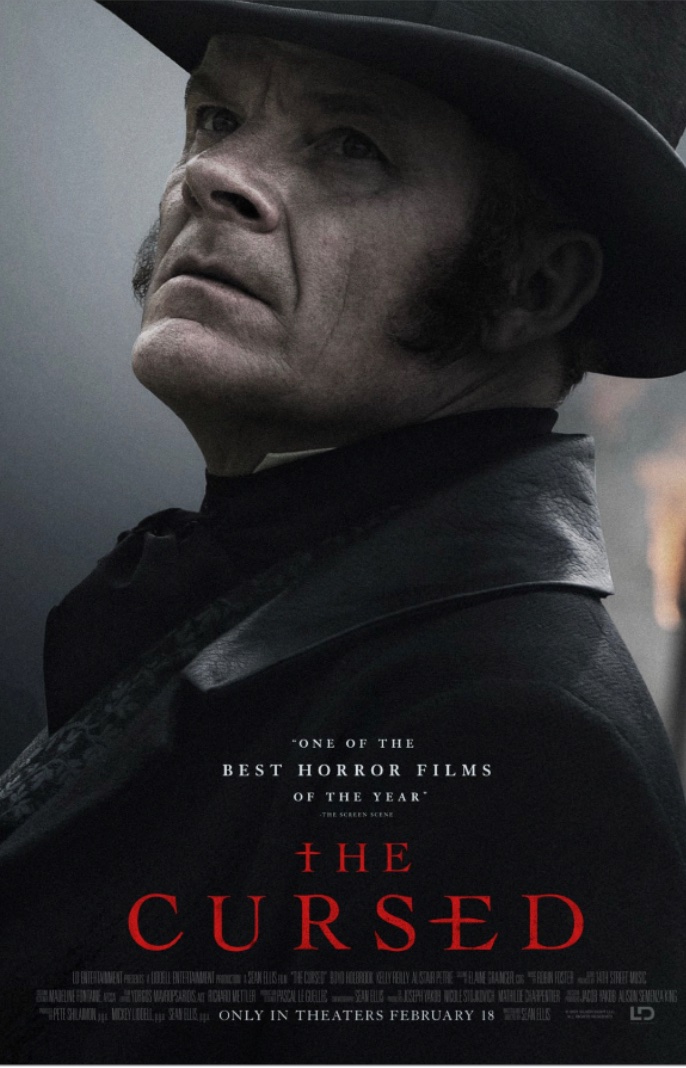 Reviews for The Cursed
Washington Post
'Good-looking, moody atmosphere'

'Stylish and scary' 
Austin Culture Map
'Holbrook, Kelly Reilly, and perennial bad guy Alistair Petrie are the biggest names in the cast, and they play their scenes effectively'
The Aisle Seat
'Petrie and Holbrook are both good portraying different sides of the same coin – denial and reality.'
Horror Fuel
'The cast is fantastic'

'Each part played to perfection'

'Compelling, interesting, fresh and frightening'
Original Cin
'(Petrie & Holbrook) Both characters fulfill their roles with the requisite amount of puritanical irony, rage, and grave determination.'
LA Times
'Serious, bold and artful werewolf movie'
Looper
'An evocative, often beautiful, riff on the werewolf subgenre'
Mungleshow
'The cast sell the story'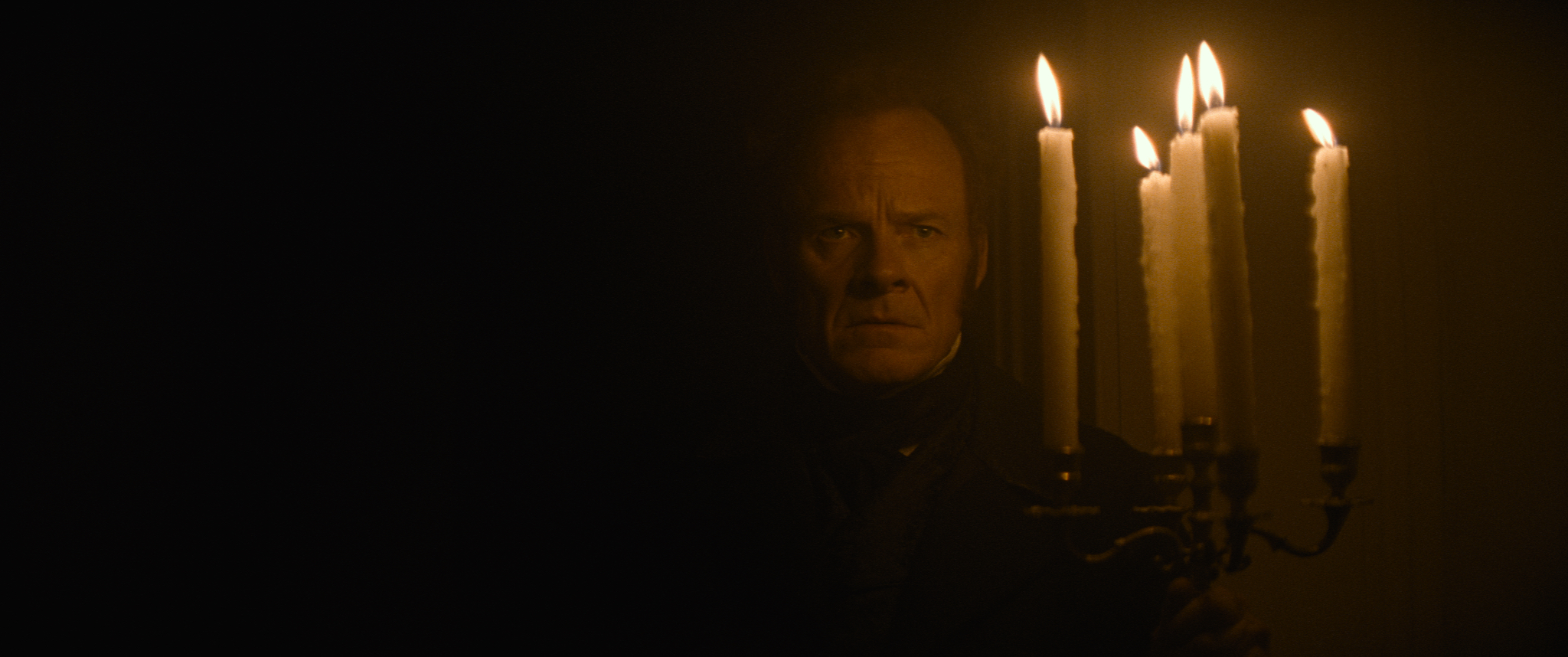 The Cursed
Sean Ellis' The Cursed, starring Alistair Petrie alongside Kelly Reilly and Boyd Holbrook, is to be released in the US on Friday 18 February. Alistair's performance has been singled out for praise in his portrayal of the emotionally distant and ruthless Seamus Laurent, as he shows 'caluclated selfishness and stubborness'. Alistair's 'rather haunting performance' as one of the leading characters piqued critics' interest in the 'outright chilling' film that was dubbed 'one of the best horror films of the year' after its Sundance premiere. (Flickering Myth, comingsoon.net, Screenscene)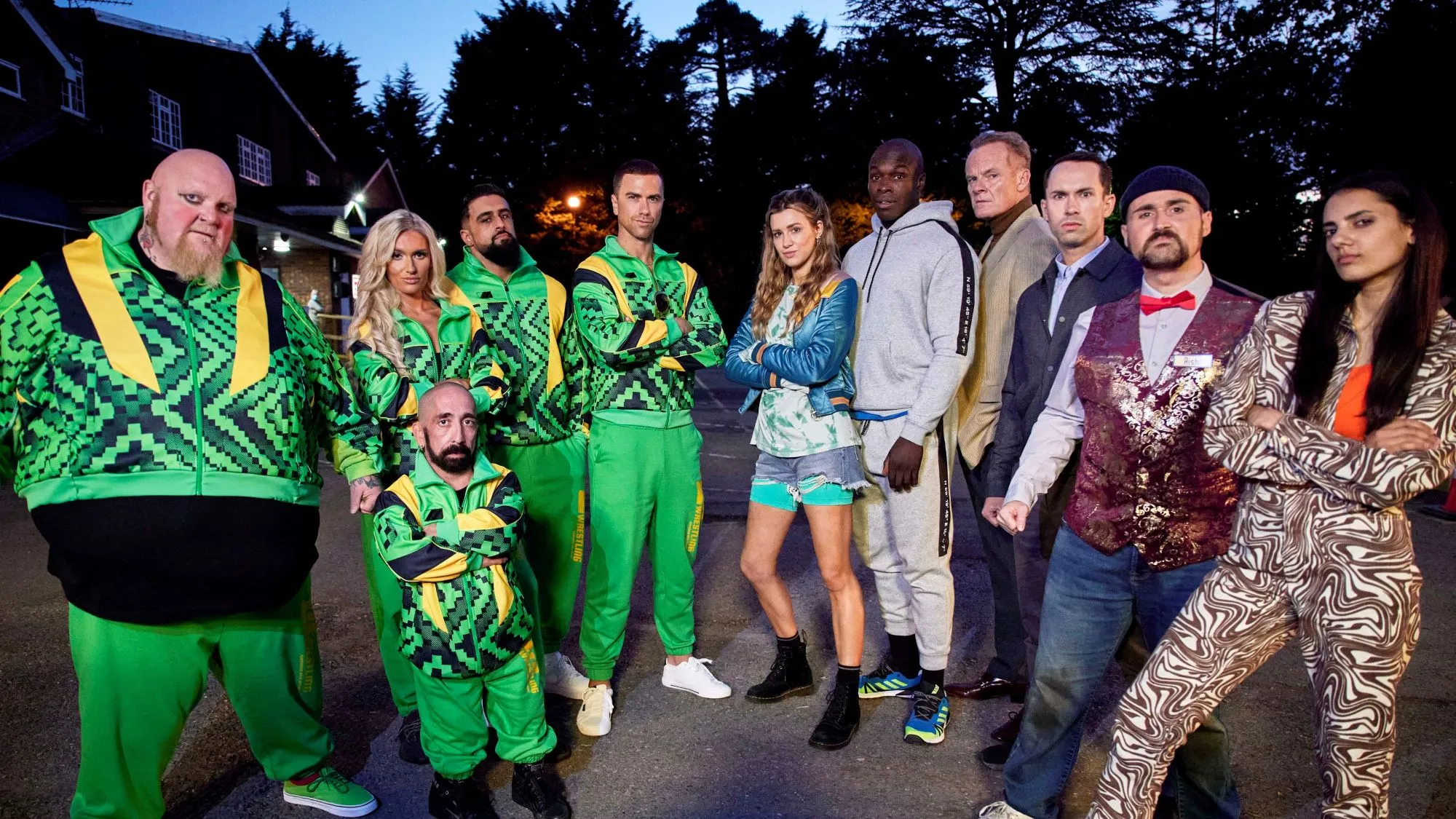 Deep Heat
Alistair joins an ensemble cast in this new wrestling sitcom by Slam Films for ITV2, written and created by comedy duo Max & Ivan. Following Johanna James as Holly, she joins the Boss Pro wrestling company crew while they look toward a summer of slams and self-discovery. Deep Heat launches on 28 March.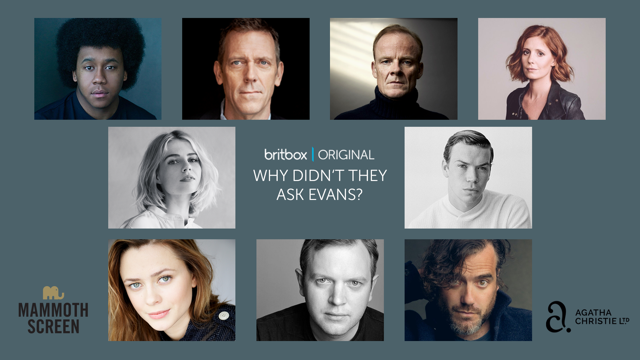 Why Didn't They Ask Evans? for Britbox
Alistair plays the Rev Richard Jones in Hugh Laurie's adaptation of Agatha Christie's novel, Why Didnt They Ask Evans. Following several highly regarded remakes of Christie classics by Agatha Christie Ltd, Britbox commissioned this three-parter which follows Bobby Jones, a young naval officer investigating the death of a man whose last words asked the titular question with his childhood friend, Lady Frances 'Frankie' Derwent. Why Didn't They Ask Evans is slated for a spring release.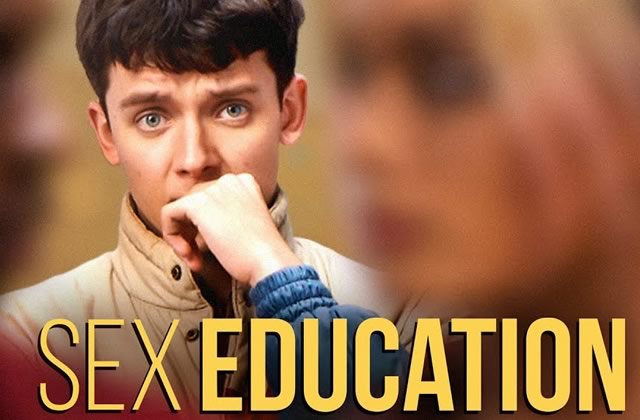 Sex Education Reviews
Reviews for Sex Education:
"…a tremendous Alistair Petrie" The Hollywood Reporter
"A sweet, progressive British dramedy, Sex Education blends teen sex-romp tropes with a refreshing level of empathy." Entertainment Weekly
"Sex Education is destined to be Netflix teen show royalty." Refinery 29
"…snort-out-loud funny" Financial Times
"Sex can, as Jean warns, destroy lives. But it can also provide the explicit, delicate subject matter for a standout new teen comedy like this one." Rolling Stone
"Sex Education" is a birds-and-bees comedy I'd endorse for both teenagers and parents of teenagers" The New York Times
" Here is a series that pulls off a curious trick: It's a woke raunch comedy, replete with graphic and humiliating sexual experiences, yet bent on using them in a very sincere way." The Atlantic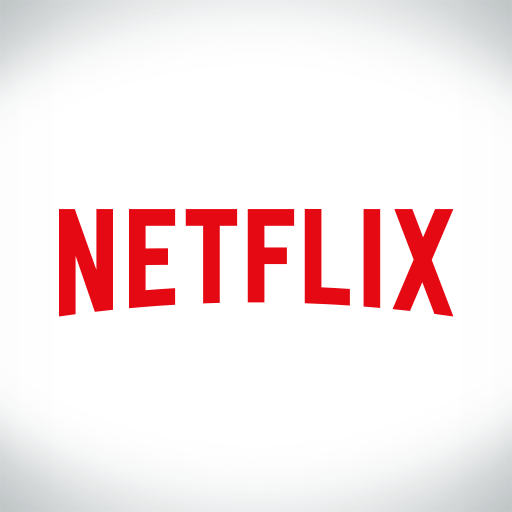 Sex Education
Alistair has been cast in Sex Education alongside Gillian Anderson and Asa Butterfield. The series will premiere next year.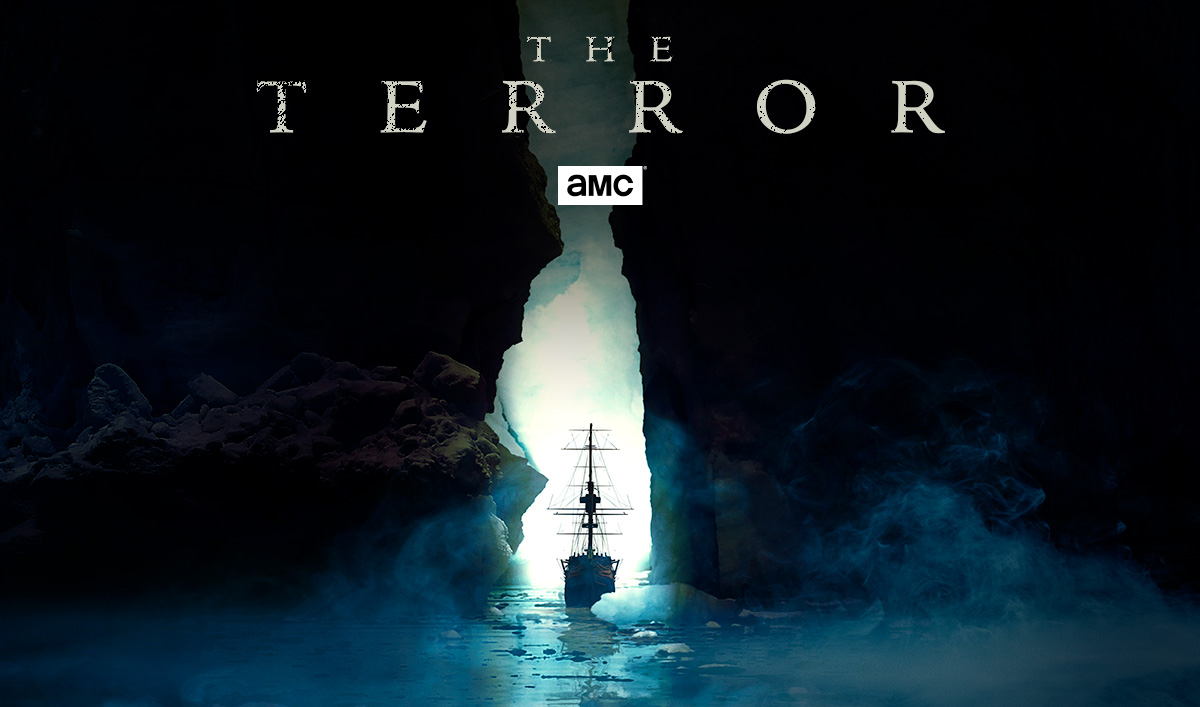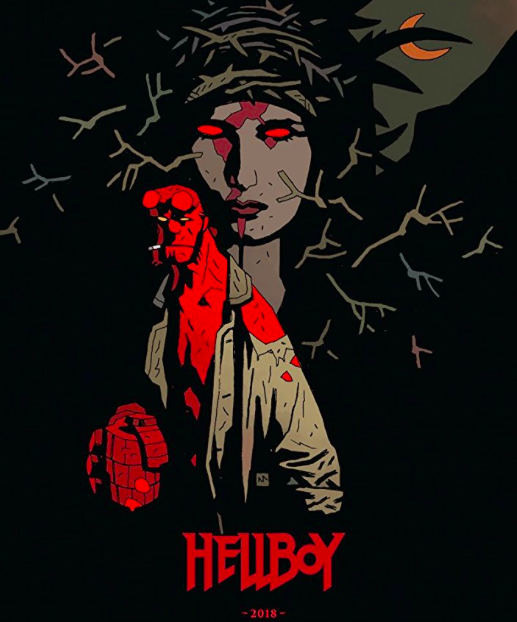 Hellboy: Rise of the Blood Queen
Alistair has joined the cast of Hellboy: Rise of the Blood Queen.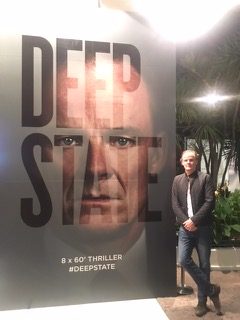 Deep State
Alistair Petrie joined the cast of new Fox series Deep State.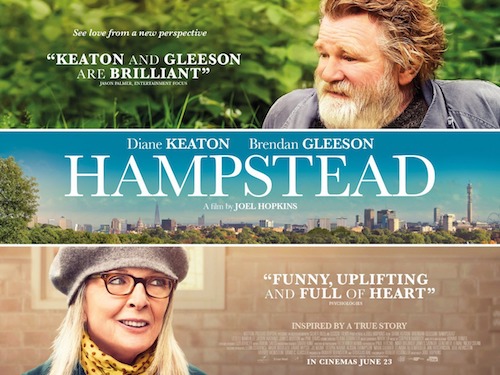 Alistair Petrie in 'Hampstead'
Alistair Petrie plays Steve Crowley in the rom-com Hampstead, also starring Brendan Gleeson and Diane Keaton.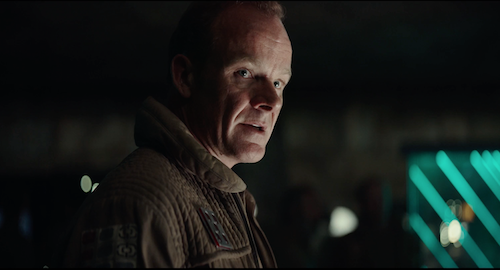 Alistair Petrie in 'Rogue One: A Star Wars Story"
Alistair Petrie plays General Draven in the hugely anticipated Rogue One: A Star Wars Story, the latest instalment in the Star Wars franchise.
Rogue One was released in the UK on 15 December 2016.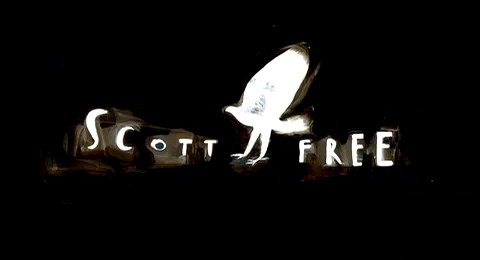 Alistair Petrie in 'The Terror'
Alistair Petrie appeared in 5 episodes of upcoming TV series The Terror, for Scott Free productions.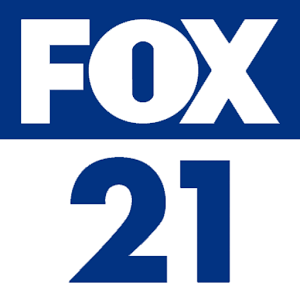 Alistair Petrie in 'Genius: Einstein'
Alistair Petrie joins the cast of Genius: Einstein, for Fox 21/National Geographic. Alistair played Professor Weber in the series, directed by Ron Howard.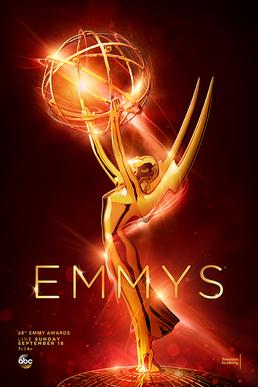 'The Night Manager' nominated for 12 Emmy Awards
The Night Manager, in which Alistair Petrie played series regular Sandy Langbourne, was nominated 12 times at the 2016 Emmy Awards, including Best Limited Series.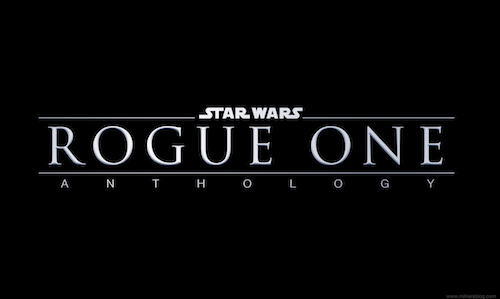 Alistair Petrie in 'Rogue One: A Star Wars Story'
Alistair Petrie appears in Rogue One: A Star Wars Story, the first Star Wars Anthology film.
Rogue One released in December 2016.
Watch Alistair in the official teaser trailer here.

Alistair Petrie in 'Undercover'
Alistair plays series regular Robert Greenlaw in Peter Moffat's new six-part BBC drama, Undercover, which also stars Sophie Okonedo and Adrian Lester.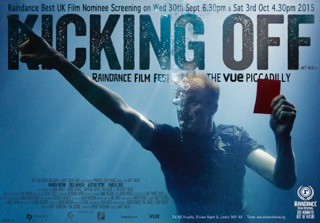 Alistair Petrie in 'Kicking Off'
Alistair Petrie stars as Anthony Greaves, the referee, in independent feature film Kicking Off, which premiered in the UK at the end of April 2016.
The film, directed by Matt Wilde, won the award for Best British Film at Raindance Festival 2015, and played at the prestigious Guadalajara Film Festival in March 2016.
Watch the trailer, here.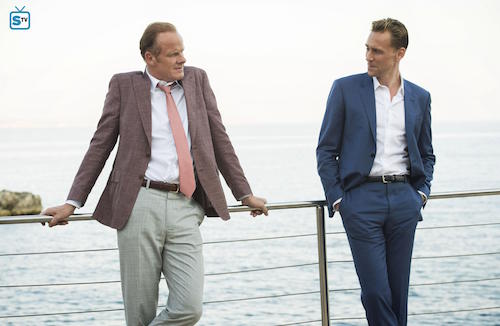 Alistair Petrie in 'The Night Manager'
Alistair plays Sandy Langbourne, Richard Roper's (Hugh Laurie) right-hand-man, in the BBC's highly acclaimed adaptation The Night Manager. 
The series aired in the UK in early 2016, and in the US on AMC.