Tom Ross-Williams
Tommy is an actor and writer who trained with the National Youth Theatre.
Their theatre credits include the solo show Run at the Vault Festival, Three Sisters at the Southwark Playhouse and Negril Beach at the Bush Theatre. They co-developed and performed in Give Me Your Skin, with Oonagh Murphy, at the Battersea Arts Centre, and in After Orlando season at the Finborough Theatre, as part of the Vibrant Festival 2016.
Tommy was nominated for an Off-West End Award for their performance in Run, at the Bunker Theatre.
They most recently finished performing in the stage adaptation of Derek Jarman and James Whaley's screenplay Jubilee at the Lyric Hammersmith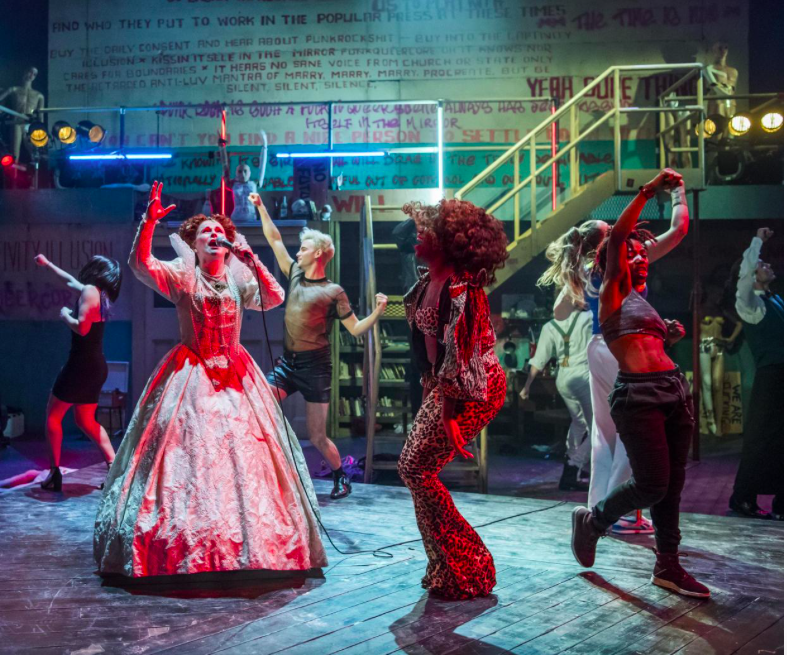 Jubilee at the Lyric Hammersmith Reviews
Jubilee has transferred to the Lyric Hammersmith. Here is what the critics are saying: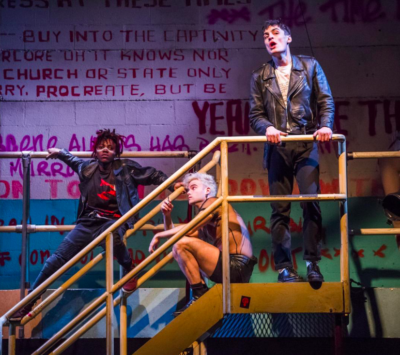 Jubilee Reviews
The reviews for Jubilee are in
"Jubilee is a rollercoaster, so giddy that it constantly threatens to spin off the stage, and is a far more defiant and pointed gesture of resistance than Jarman's film." Lyn Gardner, The Guardian 
"Tom Ross-Williams and Craig Hamilton, often gloriously naked, fizz with sexual chemistry and violent abandon as the incestuous brothers Angel and Sphinx" Stephen M Hornby, ATTITUDE Magazine
"Irresistibly all over the place, anarchy spins round the theatre; it's infectious and gut-punching. If anything is going to stop people gazing at their screens for a couple of hours, this might be it." Northern Soul
"A challenging and at times difficult to watch Act 1 where some parts washed over you, was pulled together brilliantly in Act 2, cementing the chaos and discord for a thrilling and often hilarious rollercoaster." Louder than War
"A magnificently theatrical punk apocalypse Chris Goode's stage version of Derek Jarman's 1978 film has a similarly transgressive spirit" The Financial Times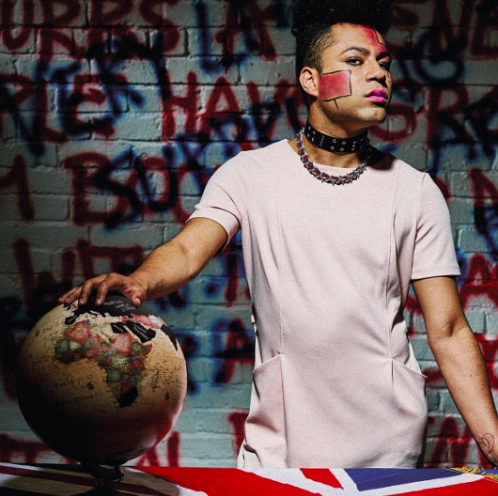 Jubilee
Tom Ross-Williams has been cast as Angel in the Royal Exchange Theatre's JUBILEE. Adapted for the stage by Chris Goode from the original screenplay by Derek Jarman and James Whaley. Directed by Chris Goode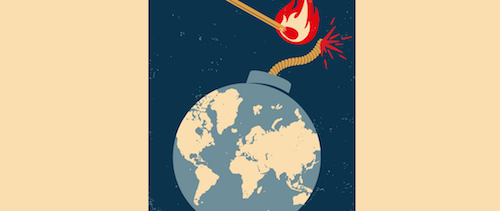 Tom Ross-Williams in 'Arming The World'
Tom has joined the cast of the exciting new theatre production 'Arming The World' produced by Ice & Fire / Teatro Vivo.
A site specific show, it will being rehearsing 21st-25th of August with performances in a variety of locations around London from the 11th to the 16th of September.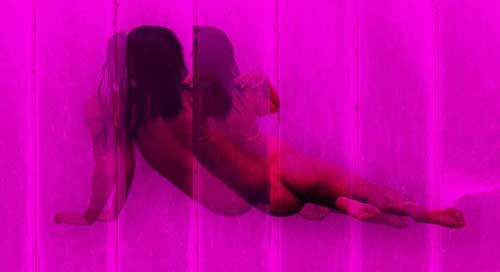 Five-Star reviews for 'Give Me Your Skin'
Rave reviews for Tom's new performance art piece 'Give Me Your Skin' have rolled in.
"Tom, Oonagh and Keiton are more than equal to the task. Their engagement with the audience is brisk but warm and their enthusiasm is infectious… It's a seriously fun show." John Fitzpatrick, LGBTQ Art Review
"Ross-Williams takes a fresh look at toxic masculinity and the impact it has on both men and women . It succeeds in being both fun and hard hitting, sometimes almost simultaneously, and throws a great number of conversations in the arena that need to be had." Amie Taylor, Female Arts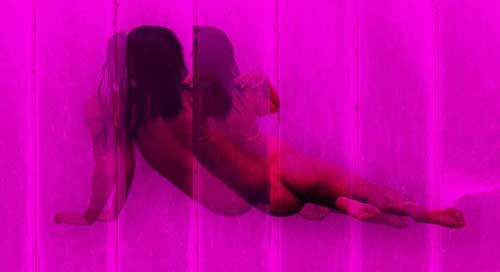 'Give Me Your Skin' returns to Battersea Arts Centre
Give Me Your Skin, which Tom Ross-Williams co-devised with Oonagh Murphy, as well as stars in, returns for a run at the Battersea Arts Centre June 2017.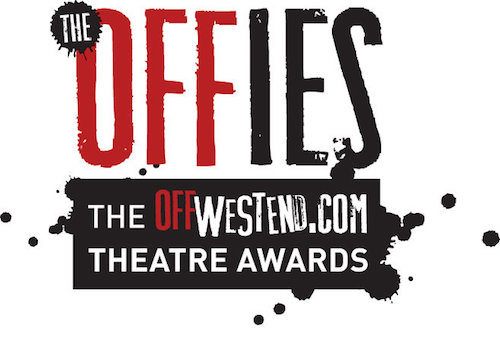 Tom-Ross Williams nominated at the Off West End awards
Tom Ross-Williams has been nominated for Best Male at the Off-West End Awards 2017, for his performance as Yanni in one-man-show Run.
The production has also been nominated in the Best Production category.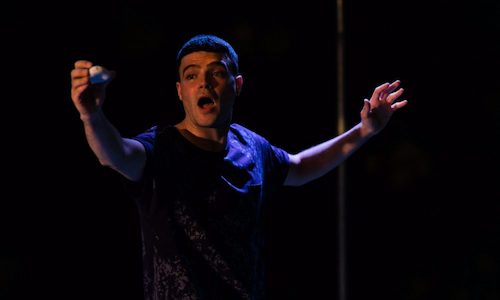 Reviews for 'Run'
Reviews are in for Run, a one-man-show starring Tom Ross-Williams as Yonni.
The press on Tom and Run:
"Fresh, sharp and essential to British theatre, Ross-Williams is an energetic force on stage. It's a hard task for any actor to hold the stamina to perform an hour long monologue of this calibre but Ross-Williams achieves this with such rigour he leaves the audience hooked, it is easy to see why he's an up-and-coming star of the stage." 4 stars, Niall Hunt, Theatre Full Stop
"One superb performer, who manages to keep the audience absolutely engrossed throughout, Tom Ross-Williams who is fantastic as the young Yonni, despite being alone he seems to take up the whole stage. Not only does he tell the story beautifully, he portrays it through wonderful movements of his body that closely resembles a ballet.  Frequently making eye-contact with the audience, he makes this a very intimate and personal experience, it's difficult to decide where Tom ends and Yonni begins a performance that, like his characters adopted planetary personality, really is out of this world." 5 stars, Greg Stewart, Theatre Weekly
"Tom Ross-Williams is able to enact each scene change with ease.He succeeds in conveying various things at once: he is funny, serious, realistic as a 17-year-old, both young and old, and his portrayal is deeply moving. The play is worth watching for his performance alone." 4 stars, Helena Snider, The Upcoming

'Run' returns
Tom Ross-Williams is to reprise his role as Yanni in one-man-show Run.
Run will play at JW3 in London, before going on to Brighton, and finishing with a run at the Bunker Theatre, in Southwark.
Run previously played at the Vaults Festival 2016, receiving fantastic 5-star reviews.
The press on Tom in Run at the Vaults Festival: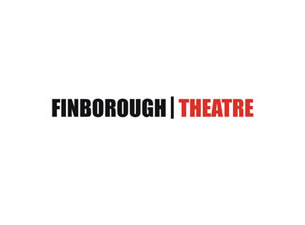 Tom Ross-Williams in Vibrant 2016
Tom Ross-Williams will perform at the Finborough Theatre's After Orlando season as part of the Vibrant Festival 2016.