Omari Douglas
Omari trained at the Arts Educational Schools, London, graduating in 2015.
His leading theatre credits include JB in Ivo Van Hove's A Little Life at the Harold Pinter Theatre/Savoy Theatre, Clifford in the original cast of Rebecca Frecknall's Cabaret at the Kit Kat Club (Playhouse Theatre) alongside Eddie Redmayne and Jessie Buckley, and Constellations opposite Russell Tovey at the Vaudeville Theatre.
Omari was nominated for an Olivier Award for Best Actor, as well as a WhatsOnStage award for Best Performer in a Male Identifying Role following his performance opposite Russell Tovey in Constellations at the Vaudeville Theatre. Constellations also won the Olivier Award for Best Revival.
Further theatre credits include Rush at the King's Head Theatre, Peter Pan and Jesus Christ Superstar at the Regent's Park Open Air Theatre, Clarke Peters Five Guys Named Moe at the Marble Arch Theatre, Kneehigh's Tristan & Yseult at Shakespeare's Globe, The Life at the Southwark Playhouse, Annie Get Your Gun at the Sheffield Crucible, and High Society at the Old Vic.
Omari returned to the Old Vic to perform in Emma Rice's adaptation of Wise Children, the inaugural production for her new company of the same name. The production then toured several cities around the UK.
Omari starred in Russell T Davies' critically acclaimed smash hit series It's A Sin for Red Productions/Channel 4/ HBO Max, which was nominated for six RTS awards and eleven BAFTAs, as well as winning the Broadcasting Press Guild Award for Best Drama. Omari was nominated at the 2022 BAFTAs for Best Supporting Actor.
He appeared in I Hate Suzie Too alongside Billie Piper for SkyTV, and is currently filming Black Doves alongside Ben Whishaw, Kiera Knightley and Sarah Lancashire for Sister/Netflix.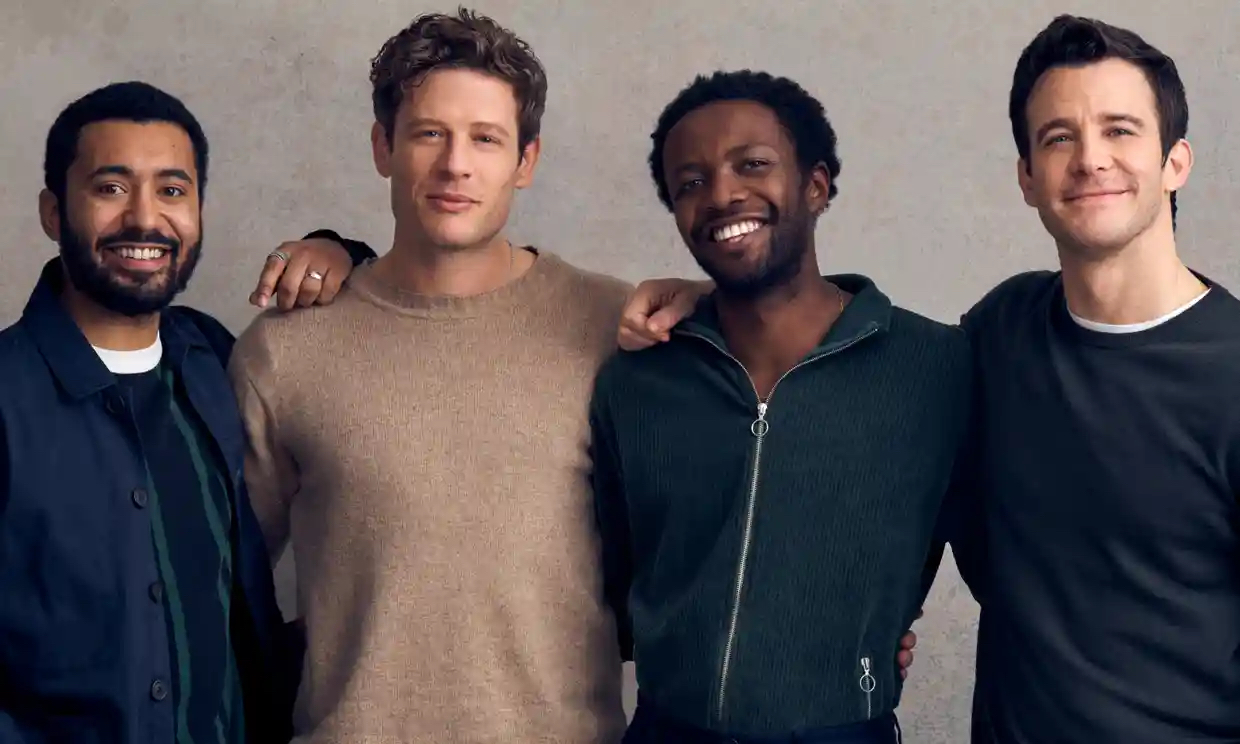 A Little Life
TheatreWeekly – 5*
Telegraph – 4*
The Stage – 4*
The I – 4*
WhatsOnStage – 4*
The Times – 'Omari Douglas impresses'
New York Times – 'feisty [Douglas] drives the opening scene'
Guardian – 'JB, brilliantly played by Douglas'
London Theatre – 4* – 'Omari Douglas is doing some career-best work as JB'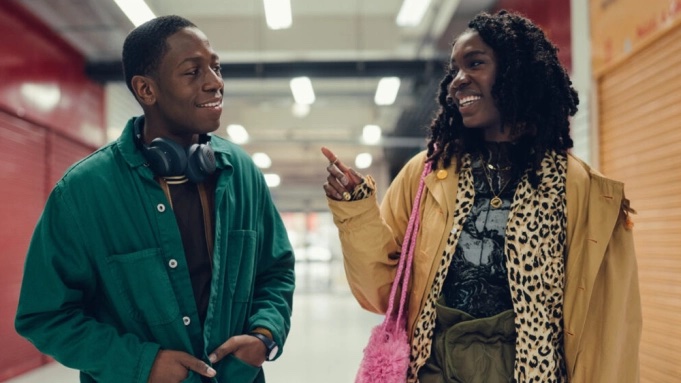 Rye Lane
Omari has a cameo role in Rye Lane, which has opened at Sundance to good reviews.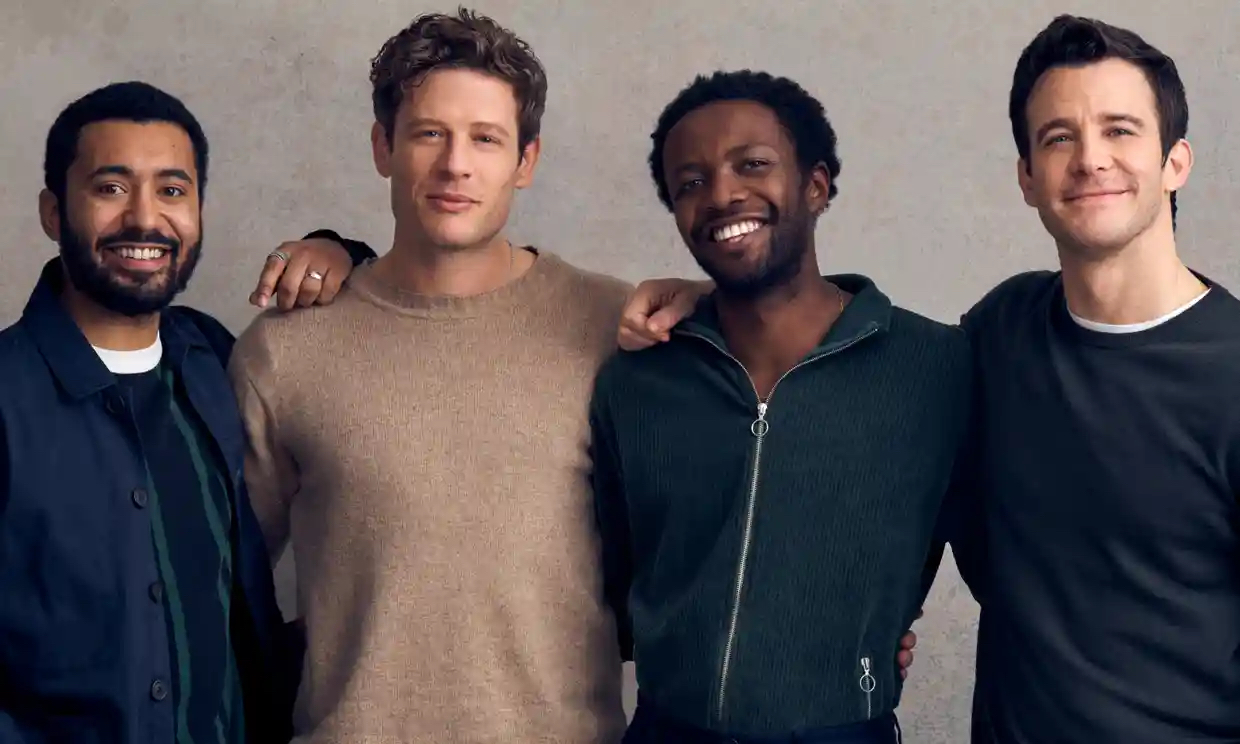 A Little Life Cast Announced
Omari has been cast as JB, one of the four leads, in Ivo van Hove's upcoming West End adaptation of A Little Life. 
The stage adaptation will play for 12 weeks at the Harold Pinter Theatre in London from 25 March, marking its English-language debut.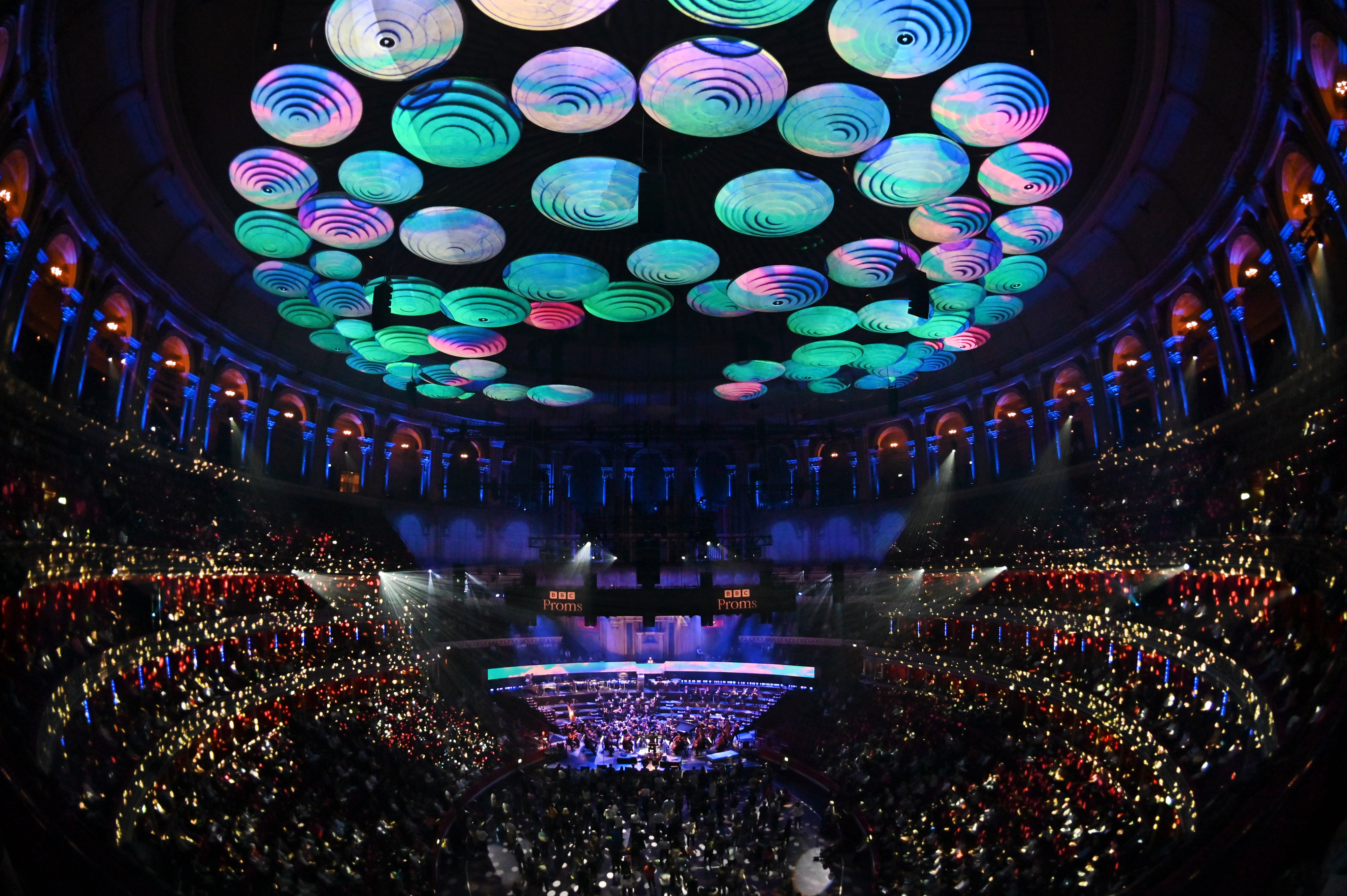 The Dream Prom
With soul fusion and a riot of South American rhythm, The Dream Prom takes us on a journey deep into the subconscious mind, its shadows, and the memories that make us who we are. This storytelling spectacle transforms the Royal Albert Hall by a series of dreamscape projections and live music, following the story of Sky (played by Omari Douglas), who, haunted by a recurring dream from his childhood, turns to a Dream Journal to understand his own mind.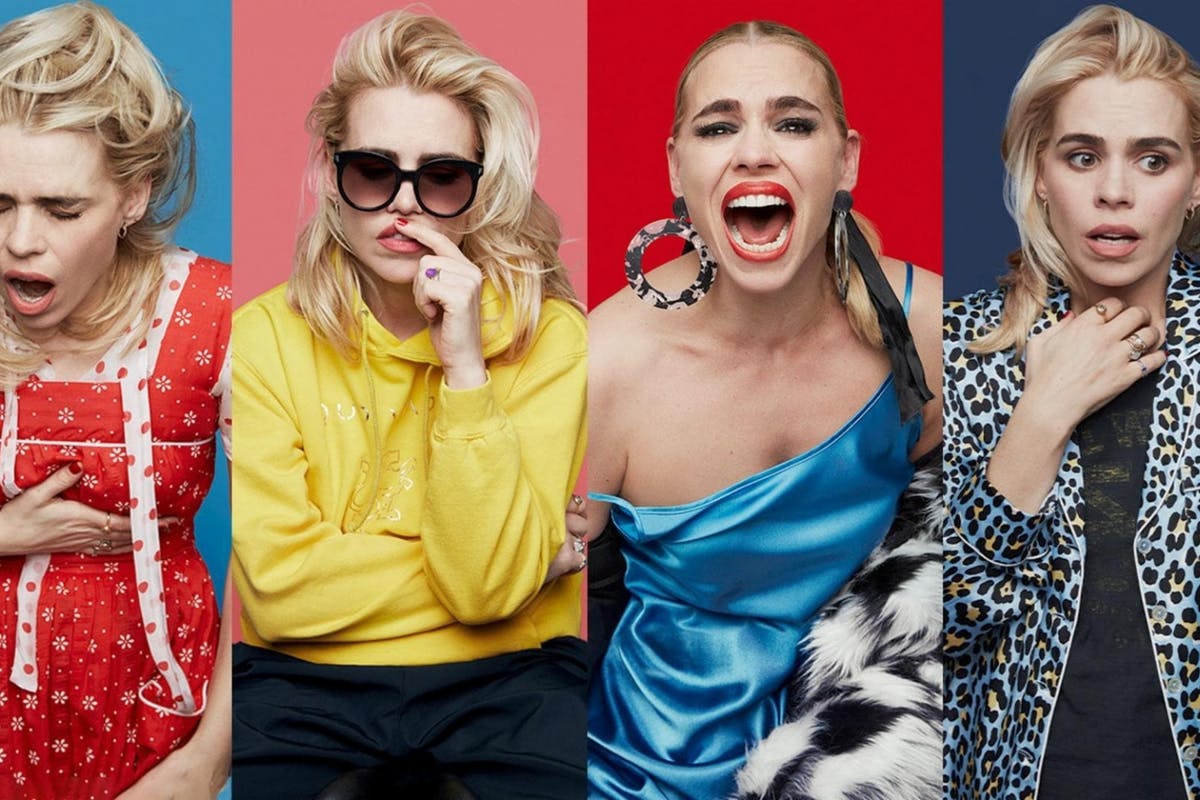 I Hate Suzie Too
I Hate Suzie Too has been announced for SkyTV, with Billie Piper reprising her role and with Omari playing Holland, Suzie's new PR.
BAFTA nominations 2022
It's A Sin nominated for eleven BAFTA awards, with Omari being nominated for Best Supporting Actor.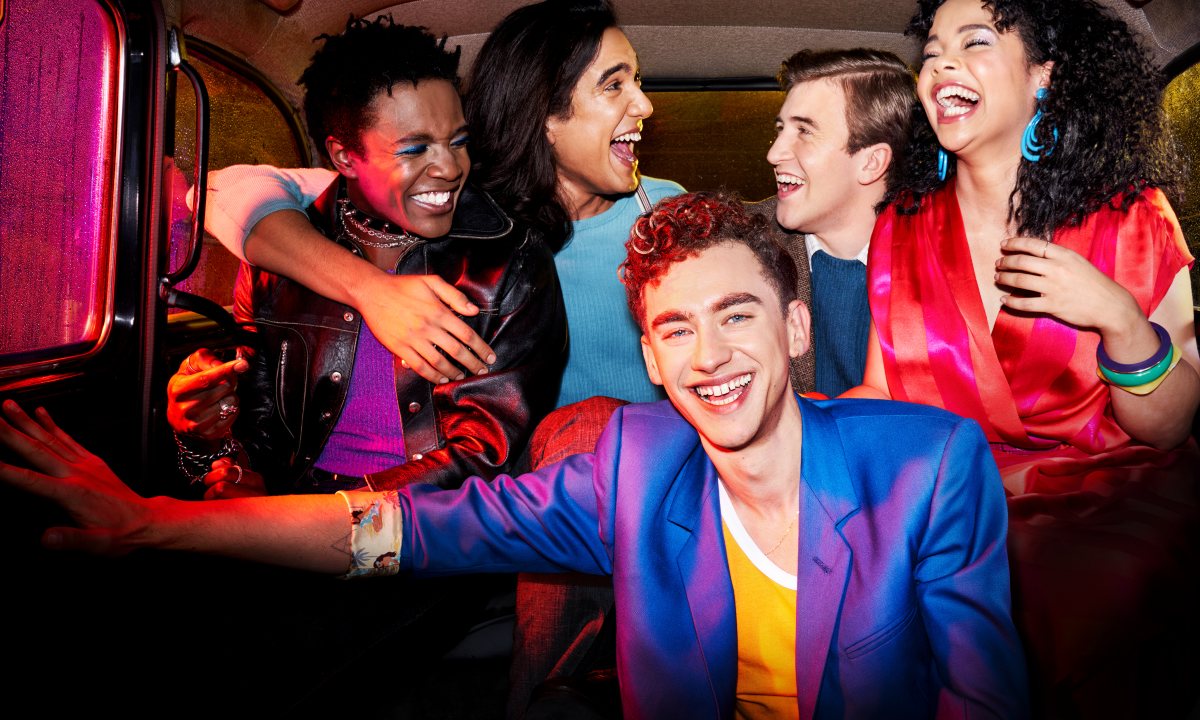 Broadcasting Press Guild Awards
It's a Sin has won the Broadcasting Press Guild Awards for Best Drama.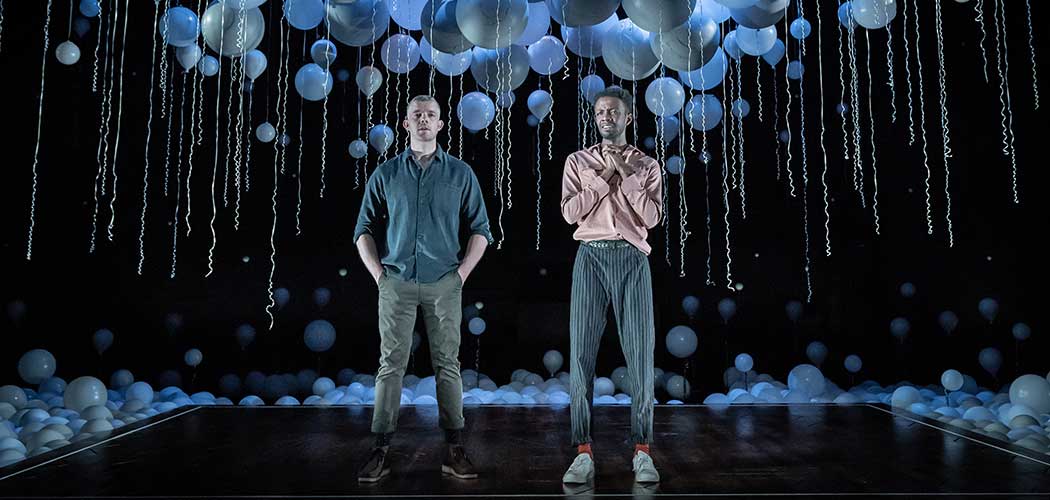 Olivier Awards
Omari has been nominated for an Olivier for Best Actor following his sensational performance in Constellations at the Vaudeville Theatre.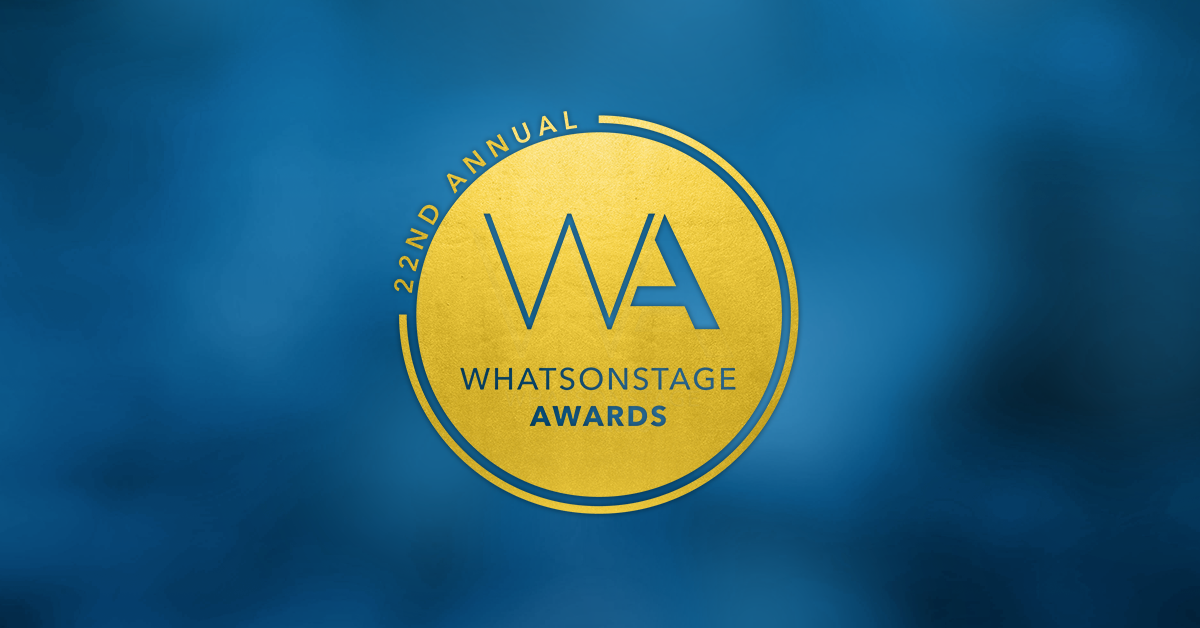 WhatsOnStage Award Nomination
Omari has been nominated for a WhatsOnStage award for his performance in Constellations, and will also be presenting at the ceremony on 27 February.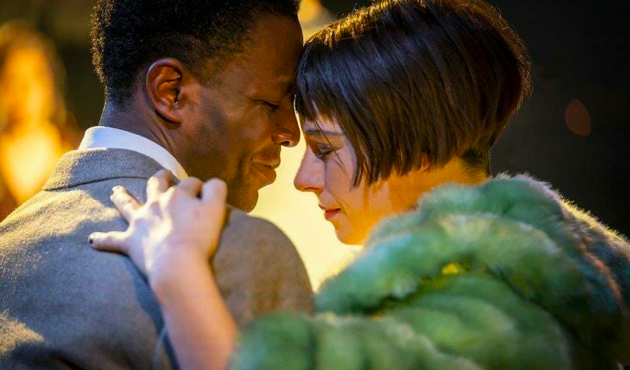 Cabaret has opened to sensational 5 Star Reviews
Omari Douglas's sweet, watchful, idealistic Cliff, as breakable as the story's symbolic glass bowl. It's his loss of innocence that forms the evening's great tragedy – along with that same loss for Germany, and for the audience, as darkness steals in and the score turns hard and menacing. Broadwayworld.com
Cliff – a charismatic and hypnotically alert Omari Douglas. The Daily Telegraph
Theatregoers are more likely to get excited by Douglas. Wearing a gorgeous long grey woollen coat and impeccably tailored suit, he starts out as the most dapper 'starving writer' .But he brings strength of character to an often sappy role – and gives Buckley a real lift in their scenes together. The Daily Mail
When Sally and Cliff (Omari Douglas) come together, there's some sort of magic happening on that stage. Theatreweekly.com
All roles in the cast of 16 are characterized to perfection, including Omari Douglas's Cliff. TheArtsDesk.com
Omari Douglas makes a particularly good Cliff, whose gleeful naivety at the beginning turns into fierce political will by the end. The Stage
Douglas, in an uncharacteristically demure role, is charming as the wet-behind-the-ears author. Culturewhisper.com
Our audience surrogate is Clifford Bradshaw, an aspiring novelist who has come to Berlin in search of inspiration and the freedom to be who he really is. Omari Douglas is lovable and relatable throughout as he attempts to convert the mess of personalities and politics he finds in Berlin into a stable life, before realising that such a feat may not be possible. Though not given many songs, his acting is wonderful and he commands attention without the need for elaborate choreography or glittering costumes. Musical Theatre Review
'It's a Sin' star Omari Douglas as Clifford, the penniless, wandering American who falls in with Sally and, for a time, almost persuades her to leave her world. He has an intensity but also a deep vulnerability from the off – not the booming American who only reveals his secrets drop by drop, but a beautiful and different young man whose guilelessness, honesty and – frankly – need of mothering overrides Sally's natural defences. Time Out
Omari Douglas (It's A Sin), who is fantastically square as American writer and morally upright Clifford, who is shocked and appalled to be drawn into the sphere of the Nazis by his friend, Ernst. Tatler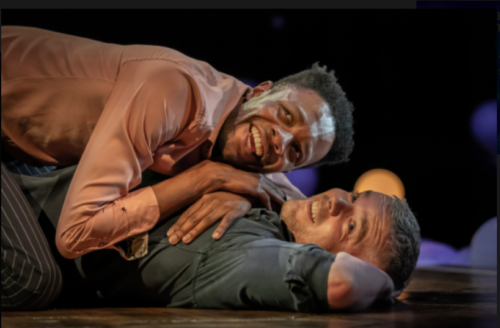 Omari Douglas in Constellations
The new acting teams are stunning. The Douglas-Tovey is undoubtedly the sexiest iteration of the script. The opening gambit where Marianne, rechristened Manuel for the enchanting Douglas, points out to a bemused Roland that it's impossible to lick your own elbows, has never sounded like such a come-on, and numerous subsequent exchanges appear to be bathed in a post coital glow often unexplored by the other teams of actors.Tovey's laddish persona fits Roland like a glove and he is hilarious as a man often bewildered both by his own feelings and the sheer magnetic force that Douglas's beautiful force of nature pulls on him. This pair may be the funniest but they are also the most heartrending: the break in Tovey's voice as he tries to negotiate his partner's potential descent into the abyss is one of the most moving things on any current London stage. Whatsonstage.com
Douglas and Tovey's same-sex version is perhaps the richest yet. Douglas, so wonderful in Russell T Davies's It's a Sin, is just as charismatic here as renamed scientist Manuel.A fabulous flirt, he's also passionate about his mind-blowingly complex work – a beguiling mix of playfulness and formidable intellect. Twice Tovey cuts off any possibility of connection between them, but when they do come together, the shifts in tone and power balance are startling.In some scenarios, Tovey's Roland is an angry bully, even a stalker; in others, he's an unassuming, likeable bloke who gazes adoringly at Manuel as if he can hardly believe his luck.A chance encounter, after a break-up, at a ballroom class goes from tense stand-off to gorgeous, gliding pas de deux. One interlude – in a universe in which the couple communicate in British Sign Language – has a devastating, near-silent grace. These are stellar performances in a fascinating theatrical experiment. iNews
Douglas and Tovey's kinetic performances have the edge here. They share a naturally playful, even-handed chemistry that breezes adroitly through razor-sharp comic timing and the abrupt changes of scene. The Telegraph
Douglas and Tovey bristle electrically with contrasts. Douglas effervesces on stage, bringing a quicksilver charisma to Manuel's unstoppable flow of words. Tovey gives Roland a tongue-tied plaintiveness unpicked by bursts of eccentricity. He's wonderfully expressive non-verbally. Their physicality together is the motor that drives some big comic scenes but also a whiplash-quick moment of shock brutality in a darker timeline.Their pairing lands Payne's beautifully measured unpeeling of the many layers of who we are (and can be) in a big, bold terrain. It plays with ideas of masculinity, while taking the interplay of near-misses and misunderstandings into vivid comic choreography. The Stage
Indeed, of the four versions, it is the one that strays furthest from the original concept that feels the most authentic, in part because of the incredible performances from Omari Douglas and Russell Tovey, who have a sublime chemistry on stage together.It also feels like it is this pairing who have been able to play with the characters the most, making the most of the alternate realities.  While some of the text adapts to accommodate the change of character, much of it actually remains in place, allowing both Manuel and Roland to explore the multiverse possibilities even further. Theatre Weekley
In Douglas's performance, the terror and need is wrapped within his signature floridness, making Tovey's attempts to reach him extremely touching. Tovey proves that less is more in his own performance – so comic, but also so real. He is, and will be, bereft when the startling Douglas is gone, and he may well find the predictability of beehives is no longer enough for him. The Arts Desk
And speaking of actors. What a job this must be for any thespian. Whilst we are sitting back watching, they have a marvellously complicated script that must have been a nightmare to learn. At points, the language of the scenes are so similar that everything relies on the way the lines are delivered and both actors have really nailed that aspect. Douglas brings a lovely campness to the role of Manuel. At points a stereotypical queen, at others just a boy in love, and at others a geeky lad connecting with the real world. Tovey's Roland is the boy next door. A little shy, often quiet – especially when compared to Manuel – but then prone to bursts of over-the-top enthusiasm that take over as he loses all inhibitions leading to unexpected but very logical emotional outbursts. The two characters have real chemistry which makes the unlikely pairing of a beekeeper and quantum physicist feel real and understandable – talk about opposites attract. LondonTheatre1
Omari Douglas, fresh from success in Channel 4's It's a Sin, plays Manuel as a vulnerable drama queen and Payne's sharp, stinging dialogue suits his style perfectly. Russell Tovey's "boring" Roland is the ideal foil for him and the actors' timing of the quick fire comedy exchanges is impeccable. When the play is funny, this pair makes it very funny and, when it stops being funny, there appears a tender emotional bond,  which is truly touching. The Reviews Hub
However, for me, the out-and-out winner of this quartet is the pairing of Tovey and Douglas – the latter building on his superb work in recent TV hit It's A Sin. Douglas makes the most radical choice with the academic character, here changed from Marianne to Emmanuel: instead of making him prickly and closed off, he uses that brilliance to be playful and flirtatious.There's an immediate heat between the two men, even as they tease out that extra layer of whether the other man is queer; Tovey refers first to a wife, then a husband. The elbow-licking opening salvo has never seemed quite so sexy, and the honey exchange is given a simmering subtext, along with little touches and articulate body language that conveys so much more. Their first kiss is all smouldering intensity; the marriage proposal draws cheers and applause.The sheer authenticity of that emotional connection raises the stakes of the whole play: you invest in them not just because you want this couple to beat the multiverse odds, but because you care about them wholeheartedly. And though of course our society has improved immeasurably when it comes to LBGTQ+ acceptance, there's a slight sense of fragility – that it's even more special when they find each other, and such happiness, and its potential loss is all the more tragic.There's also the most exciting variation here between each repeated scene, with both actors taking big swings – whether leaning into the darker conflict, including a moment of shocking violence, or revealing new shades of each character. The dancing sequence is a highlight, as is the sign language scene, and, later in the story, their wrestling against a terrible inevitability feels utterly human, and universal.This experiment has been an absolute triumph. LondonTheatre 
Constellations stars Russell Tovey as Roland and Omari Douglas as Manuel, as two star-crossed lovers. These two actors are simply superb with exceptional execution of their respective stage craft to such a huge and well-honed degree. Written by Nick Payne, the dialogue is repeated over and over and by subtle changes in nuance

 

and inflection we get a different mood, a contrasting message of what the characters are saying to each other. Here Payne also introduces layered conversation laced with pure comedy gold zingers and where Tovey in particular almost changes his voice to create a completely different persona, it brought the house down.Their individual stage presence is phenomenal with both of them completely in control of the pace and delivery of the dialogue. Constellations asks questions about propositions, loneliness and the need for companionship when dark thoughts enter your mind; the plays also discusses assisted suicide. With lighting by Lee Curran and magnificent directing by Michael Longhurst, at a flick of switch Tovey and Douglas give compelling and

 

dynamic performances. It's very clear – almost written in the stars – that their roles in Constellations are the hottest ticket right now in the West End. Boyz
Tovey and Douglas are brimming with charisma and chemistry.This reviewer only saw the Tovey-Douglas production and not the Martin-O'Dowd version, but others have noted that the former is the sexier, funnier take of the two. Both men bring something different to the table: Tovey's performance is grand, Douglas' more intricate. Sparks fly when they're together, with their physicality making the entire thing magnetic.The result is a landmark of queer theatre, a triumph in storytelling. Despite the lofty concept, Constellations feels fun, fresh and heartening – mixing love, hate, comedy and tragedy with a deft touch. Pink News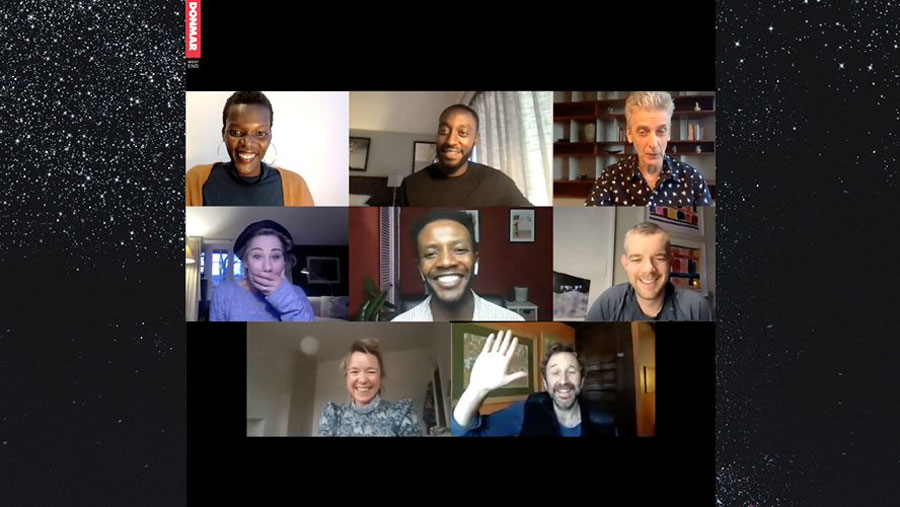 Omari Douglas in West End debut!
Omari stars in Constellations at the Vaudeville Theatre by the Donmar Warehouse.
"This summer Nick Payne's beautiful and heart breaking romance CONSTELLATIONS is revived in the West End with a twist: four different casts take turns to journey through the multiverse and the infinite possibilities of a relationship; each refracting the play afresh. Starring Sheila Atim and Ivanno Jeremiah (18 June – 1 August), Peter Capaldi and Zoë Wanamaker (23 June – 24 July), Omari Douglas and Russell Tovey (30 July – 11 September), and Anna Maxwell Martin and Chris O'Dowd (6 August – 12 September)." The Donmar Warehouse
IT'S A SIN has received rave reviews and huge popular acclaim currently screening on Channel 4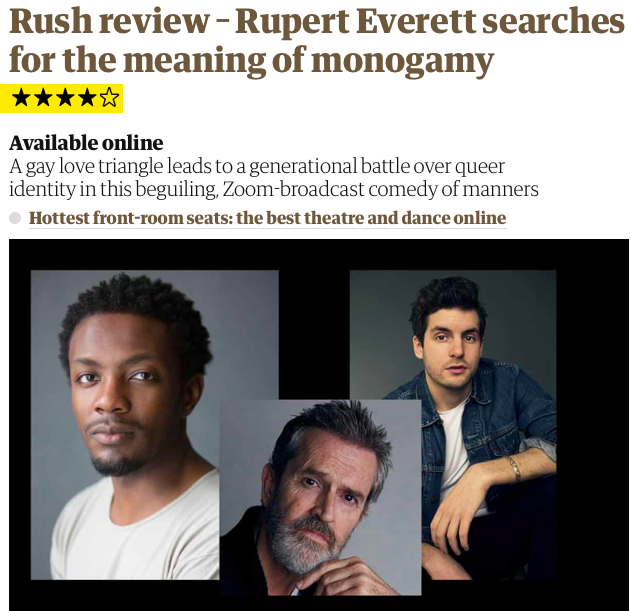 Rush Review
The play, directed by Joseph Winters, had a brief run two years ago and was due to be staged at London's Trafalgar Studios in June. Produced by Roger James Elsgood and Stephen Daldry, this is, unusually, a Zoom rehearsal with actors reading their parts for the first time from a script. It is remarkable that the performances gel so well, however static the setup. Each actor is convincing in his part, although Douglas – who was cast in the same role two years ago – is narrowly the strongest of the three. The Guardian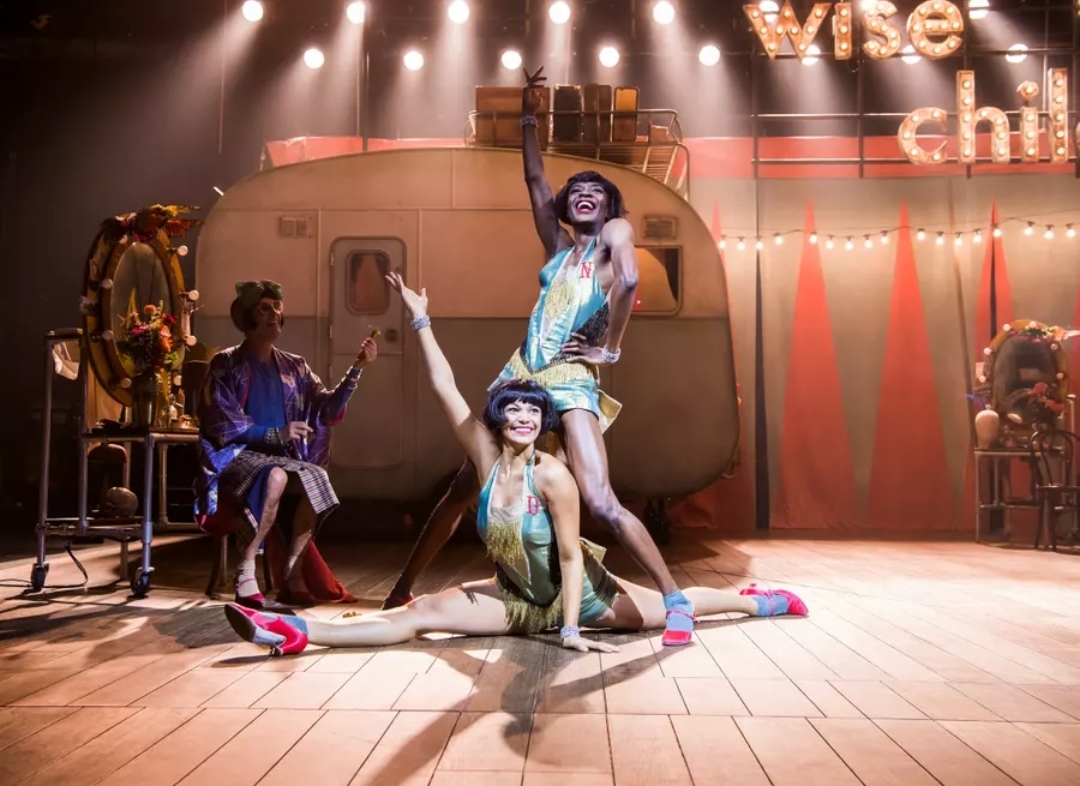 Wise Children Reviews
Reviews for Omari's performance in Wise Children at The Old Vic are in!
"As Nora's younger showgirl incarnation, Omari Douglas is sensational." The Observer
"Everyone is good, but special credit to Melissa James and Omari Douglas for holding so much of the show together as the showgirl Dora and Nora." The Times
"Omari Douglas and Melissa James are electrifying as the Chances in their showgirl heyday." Evening Standard
"The teenage "showgirl" iteration of the twins (played with an endearing vivacity by Melissa James and Omari Douglas) light up the auditorium." WhatsOnStage
"The Chance sisters themselves are beguilingly played at every age. Melissa James and Omari Douglas are the sultry backstage creatures on the way up." Variety
"Rice's adaptation careens forwards on sheer brio, with the Chances played by one set of puppets and three pairs of actors "most notably, at their dancing peak, by Melissa James and Omari Douglas." Time Out
"Later the roles are taken up by willowy and well-paired Melissa James and Omari Douglas." The Hollywood Reporter