Joanne McGuinness
Joanne is a London-based actor, originally from Glasgow. She trained at the Glasgow Academy of Musical Theatre Arts.
She appeared in Our Ladies of Perpetual Succour at the National Theatre, for which she was nominated for Best Supporting Actress at the 2017 Olivier Awards.
Her theatre credits include productions at the National Theatre of Scotland, Theatre Royal Stratford East and the Websters Theatre, Glasgow. She performed in The Divide at the Edinburgh International Festival and at the Old Vic,  As You Like It at the Regent's Park Open Air Theatre and more recently Local Hero at the Royal Lyceum, Edinburgh.
Joanne's film credits include The Wee Man, and Zombie Musical (three times winner at BAFTA New Talent Awards 2011).
She is currently performing in the Royal Lyceum's production of Mrs Puntila and Her Man Matti and will return in June to the Old Vic Theatre in London with the transfer of Local Hero.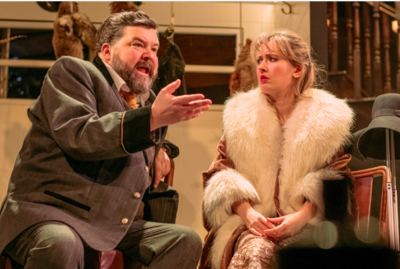 Reviews are in for Joanne in Mrs Puntila & Her Man Matti
"Joanne McGuinness is impressive as her daughter Eva." The Scotsman
"Spectacularly able performance from Joanne McGuinness as Eva."  Edinburghfestival.org
"The play flickers into life during a couple of scenes between Mrs Puntila's chauffeur Matti (a game Steven McNicol) and her daughter Eva (Joanne McGuinness) – an acerbic, sharply written commentary on the class divide." Playstosee.com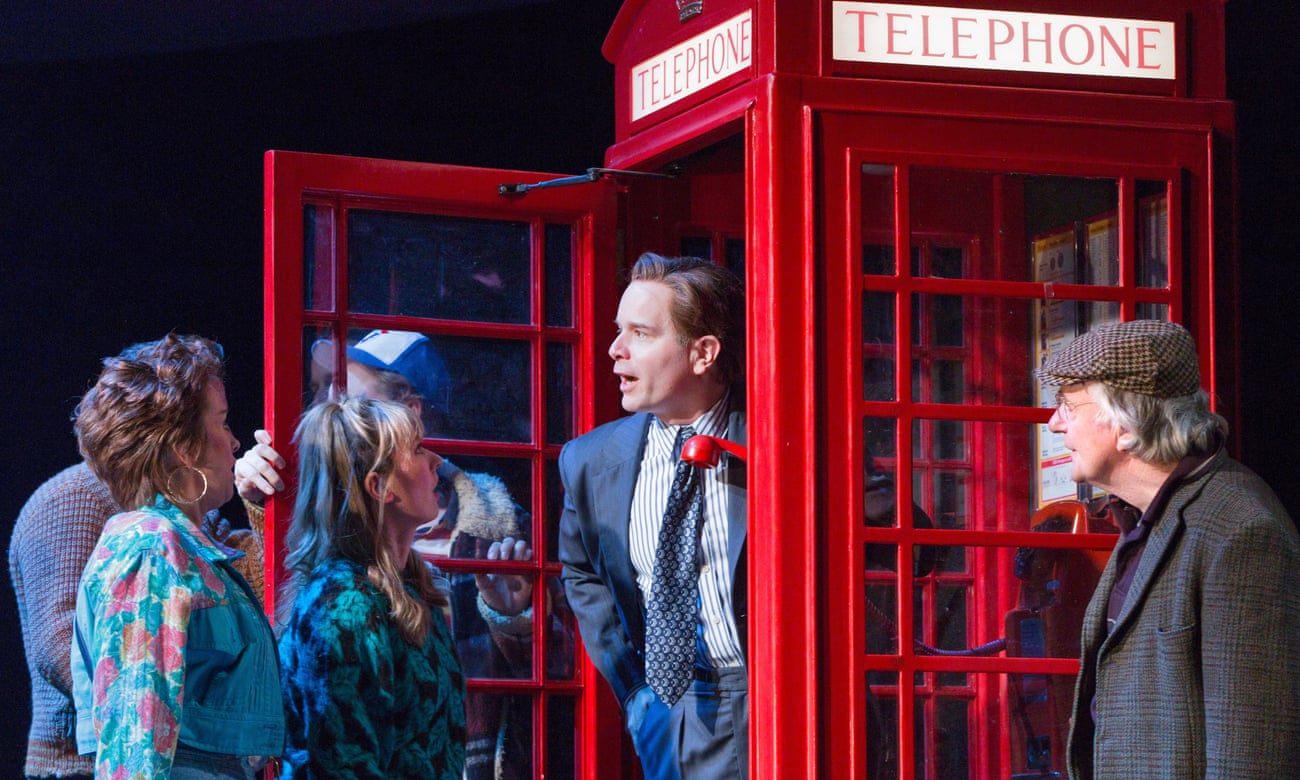 Local Hero Reviews
Reviews for Local Hero at the Royal Lyceum are out!
"This show lives up to its promise in every measure possible. The finale, 'Going Home', brings the audience to its feet, yelling pleasure and congratulation. Heartfelt and perfect – this deserves to run and run. Hope there's a cast recording in the works!" Musical Theatre Review
"It's a production for the people. As one of Scotland's most beloved stories of previous decades, everything has been done to conjure up the resilience, humour and valour Scotland utilises in it's past, present and future." The Reviews Hub
"The creative team have been admirably unafraid to allow an often very funny production to be sad deep in its bones. It is a calculated gamble. They know they have joy on tap: Knopfler's celebrated Local Hero theme tune, Going Home, without which, like the iconic red telephone box, this show would be unimaginable. When these ring out, hearts lift." The Guardian
"The outstanding feature of John Crowley's production is the rousingly excellent ensemble work of its terrific 15-strong cast. All of them sing magnificently, in Knopfler's series of eloquent, witty and sometimes breathtakingly lyrical songs" The Scotsman
"It's a captivating show that retains all of the movie's mischievous elusiveness, with an ending that swerves suddenly sideways from apparently inevitable joy to deep sadness." The Arts Desk
"There is no shortage of charm on display." All Edinburgh Theatre
"Local Hero is a myriad of successes, particularly from a musical and technical standpoint" The Wee Review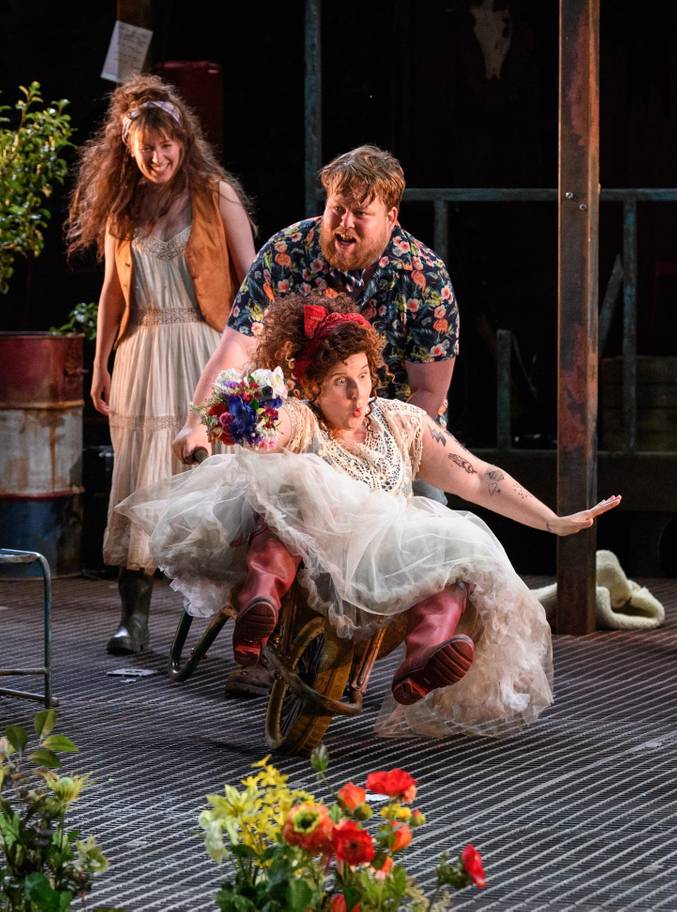 As You Like It Reviews
Reviews for As You Like It at the Regent's Park Open Air Theatre are in!
"

O

f the supporting players, I was particularly taken with Joanne McGuiness's tough, punchy Phebe  refusing the advances of the dopey Silvius and dumping his over-sized teddy bear (a token of his esteem) into the lake " The Telegraph
"This particular piece is ideal seasonal fare with love, laughter and hijinks overflowing in the Forest of Arden." Broadway World
"[Out] comes this warm, charming and Park-perfect production of one of Shakespeare's loveliest plays." Evening Standard 
"Max Webster's production must be highly praised for the number of strong female characters it portrays" London Theatre
"It's a light-hearted production with serious intent" What's On Stage
"Max Webster's production of Shakespeare's comedy sets out with a clear agenda. Duke Frederick's court, with its plastic rubbish, fast-food outlets and showbiz wrestling, represents urban pollution." The Guardian
"Joanne McGuinness is a scene-stealer as the rough and rude Phebe" Upper Circle
"The whole production is summer fun, pure and simple, that capitalises on the Open Air Theatre's twilit, tree-lined charms." The Independent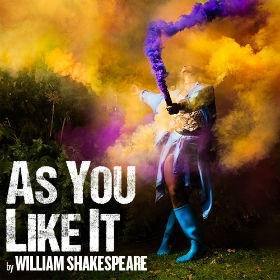 As You Like It
Joanne has been cast as Phoebe in As You Like It at the Regent's Park Open Air Theatre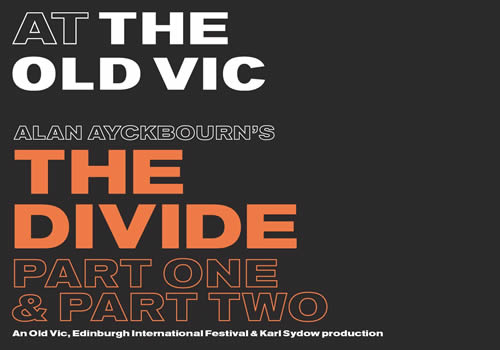 Joanne McGuinness in 'The Divide'
Joanne McGuinness has joined the cast of The Divide, a new epic by Alan Ayckbourn.
It will be playing at the Old Vic Theatre from 01 Feb – 10 Feb 2018.
Joanne McGuinness in Cinderella2: I Married a Numpty
Reviews are coming in for Cinderella2: I Married a Numpty:
"The plot breezily celebrates the ridiculous, a direction this hugely entertaining cast are equally happy to go in. Tremendous fun, tho as the opening song says  "not for weans!" The Herald
"With lovely Joanne McGuinness and brilliant Clare Waugh completing the cast as Cinders and her sole remaining Ugly Sister, Wan-Tooth Winnie, there's little to complain of in this bold sequel to the Cinderella story, and plenty to love." The Scotsman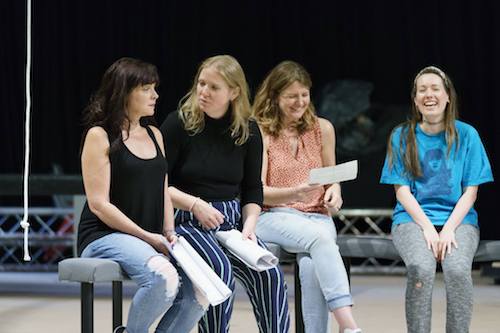 Joanne McGuinness in rehearsal
Joanne is currently rehearsing for The Divide, which will open in August at the Edinburgh International Festival and then the Old Vic.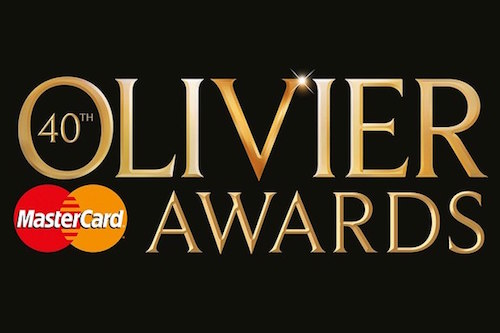 Joanne McGuinness nominated for Olivier Award
Joanne has been nominated in the Best Supporting Actress Category at the 2017 Olivier Awards.
Joanne and the rest of the cast in Our Ladies of Perpetual Succour, have been collectively nominated as an ensemble in the Best Supporting Actress category.

Joanne McGuinness in 'Snow White and the Seven Wee Muppets'
Joanne McGuinness joins the cast of Snow White and the Seven Wee Muppetts, this year's Christmas show at Websters' Theatre, Glasgow.