Omari Douglas
Omari trained at the Arts Educational Schools, London, graduating in 2015.
His theatre credits include Rush at the King's Head Theatre, Peter Pan and Jesus Christ Superstar at the Regent's Park Open Air Theatre, Clarke Peters Five Guys Named Moe at the Marble Arch Theatre, Kneehigh's Tristan & Yseult at Shakespeare's Globe, The Life at the Southwark Playhouse, Annie Get Your Gun at the Sheffield Crucible and High Society at the Old Vic.
Omari returned to the Old Vic to perform in Emma Rice's adaptation of Wise Children, the inaugural production for her new company of the same name. The production then toured several cities around the UK.
Omari can been currently seen as one of the leads in Russell T Davies' new 5 part series It's A Sin for Red Productions/Channel 4/ HBO Max
IT'S A SIN has received rave reviews and huge popular acclaim currently screening on Channel 4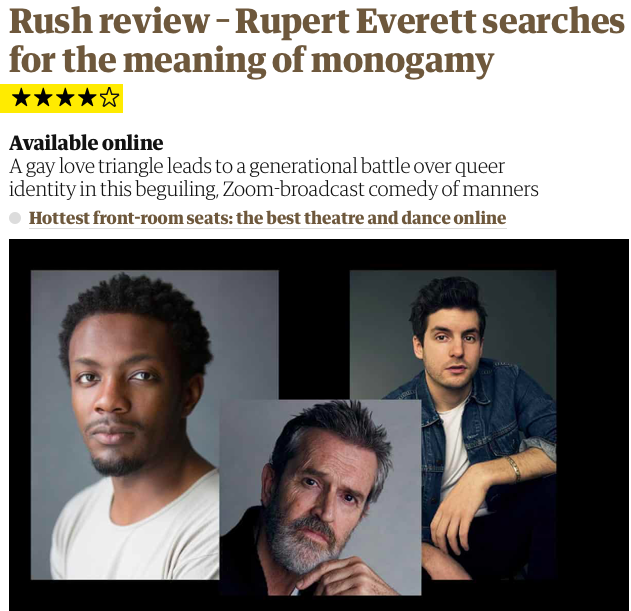 Rush Review
The play, directed by Joseph Winters, had a brief run two years ago and was due to be staged at London's Trafalgar Studios in June. Produced by Roger James Elsgood and Stephen Daldry, this is, unusually, a Zoom rehearsal with actors reading their parts for the first time from a script. It is remarkable that the performances gel so well, however static the setup. Each actor is convincing in his part, although Douglas – who was cast in the same role two years ago – is narrowly the strongest of the three. The Guardian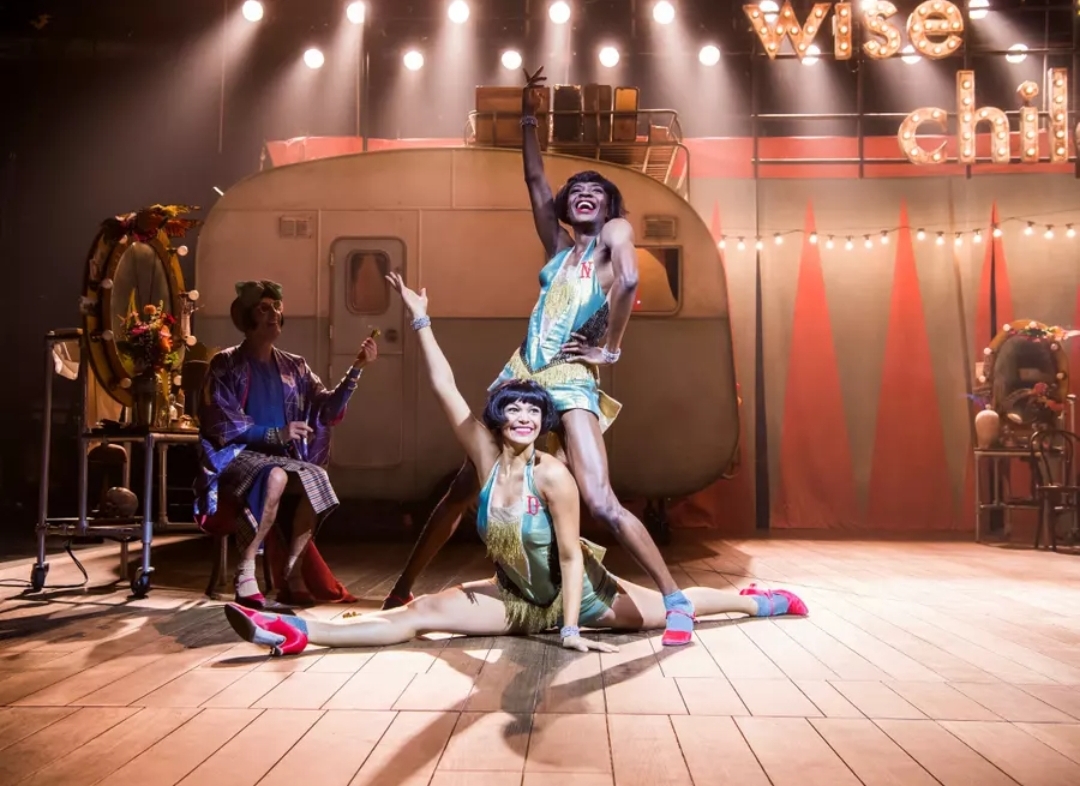 Wise Children Reviews
Reviews for Omari's performance in Wise Children at The Old Vic are in!
"As Nora's younger showgirl incarnation, Omari Douglas is sensational." The Observer
"Everyone is good, but special credit to Melissa James and Omari Douglas for holding so much of the show together as the showgirl Dora and Nora." The Times
"Omari Douglas and Melissa James are electrifying as the Chances in their showgirl heyday." Evening Standard
"The teenage "showgirl" iteration of the twins (played with an endearing vivacity by Melissa James and Omari Douglas) light up the auditorium." WhatsOnStage
"The Chance sisters themselves are beguilingly played at every age. Melissa James and Omari Douglas are the sultry backstage creatures on the way up." Variety
"Rice's adaptation careens forwards on sheer brio, with the Chances played by one set of puppets and three pairs of actors – most notably, at their dancing peak, by Melissa James and Omari Douglas." Time Out
"Later the roles are taken up by willowy and well-paired Melissa James and Omari Douglas." The Hollywood Reporter