Dario Coates
Dario trained at Italia Conti, graduating in 2013. He represented Italia Conti at the Sam Wanamaker Festival 2013 & Carleton Hobbs Radio Awards 2013.
His theatre credits include one man show Sid (Camden Fringe), Another Country (Trafalgar Studios & Chichester Festival), Single Spies (Rose Theatre), Posh (Nottingham/Salisbury), Penthouse (Edinburgh Fringe 2017),  Electra  (Bunker Theatre),The Rubenstein Kiss (Southwark Playhouse), Country Music (Omnibus Theatre Clapham).
Television includes The Coroner, Doctors, Drifters and Coronation Street, ITV's Endeavour and Damned for Channel 4. He won the award for Best Actor at the San Fransisco Film Festival for his role in short film Trailing Dirt.
He was nominated for Best Male at The Off West End Awards 2016 for his 5-star performance in the West End transfer of Sid.
Most recently, he played the leading role of Valentine Brown in Northern Broadsides' acclaimed staged revival of J.M. Barrie's Quality Street and filmed the third series of The Girlfriend Experience for Transactional Pictures / STARZ.
He is currently filming the BBC's Rules Of The Game with Maxine Peake in Manchester.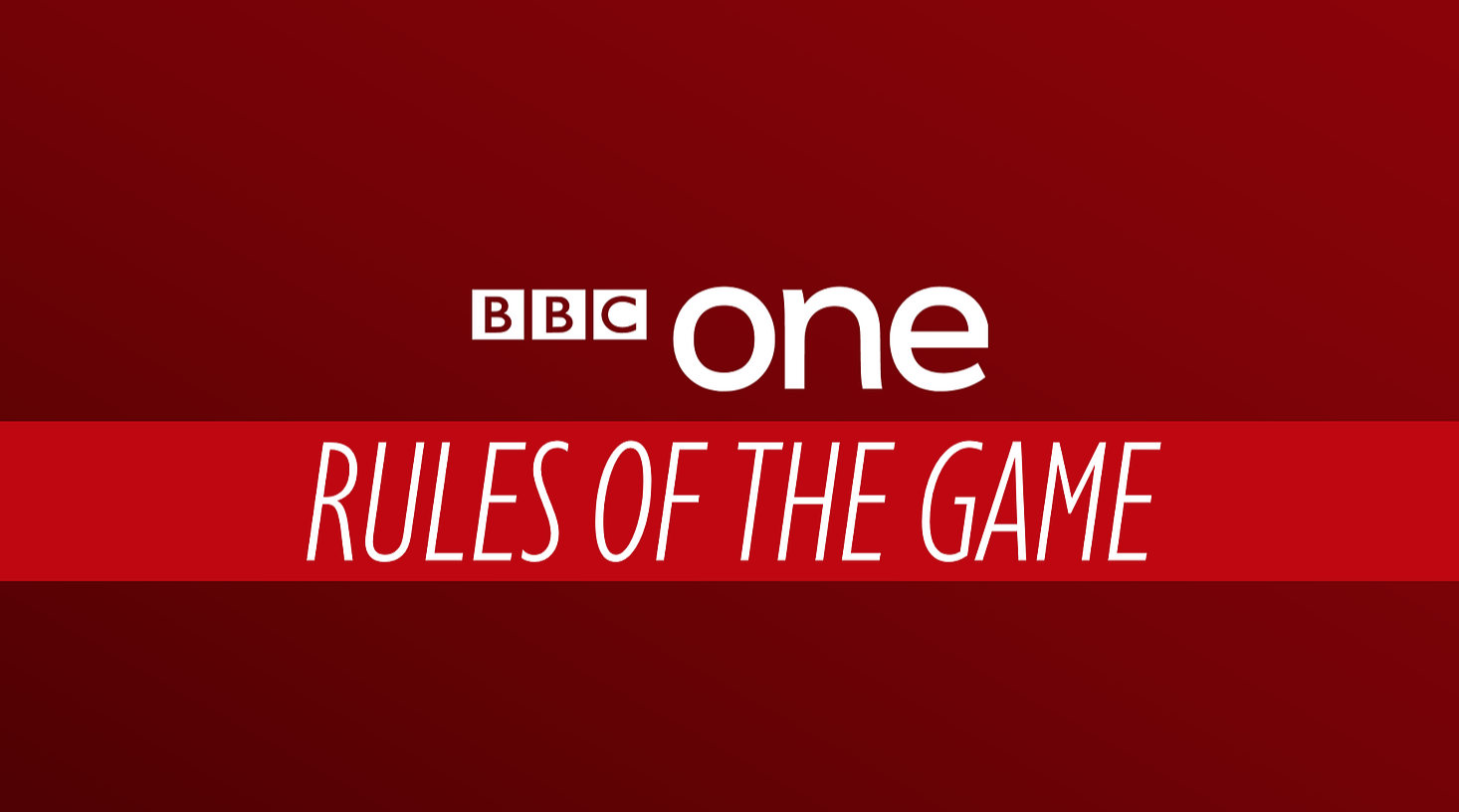 Rules Of The Game
Dario is currently filming Rules Of The Game, a new BBC thriller which will explore sexual politics in the workplace.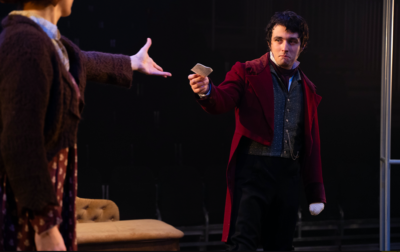 Reviews for Dario in QUALITY STREET
Dario Coates' smoothly poised diffidence as Valentine are in key with the production. WHATSONSTAGE.COM
Baglow and Coates imbue their characters with a warmth and vitality that makes you root for them as lovers. THE TIMES
Dario Coates's Valentine Brown is every bit the self-assured, patronising gentleman but with a vulnerability at times that makes him believable. BRITISHTHEATREGUIDE
Dario Coates as the dashing young Valentine Brown, later more serious on his return from war is also very believable in the role. WHATSGOODTODO
Dario Coates is all the Hughs, both Laurie and Grant, as sometime suitor Captain Valentine. NORTHERNSOUL
Coates is deliciously delightful. NORTHWESTEND.
Valentine Brown (played by Dario Coates) – daring and dashing SALFORDNOW
Dario Coates brought just the right amount of oblivious likeability to Valentine. NUMBER9REVIEWS
Reviews for The Rubinstein Kiss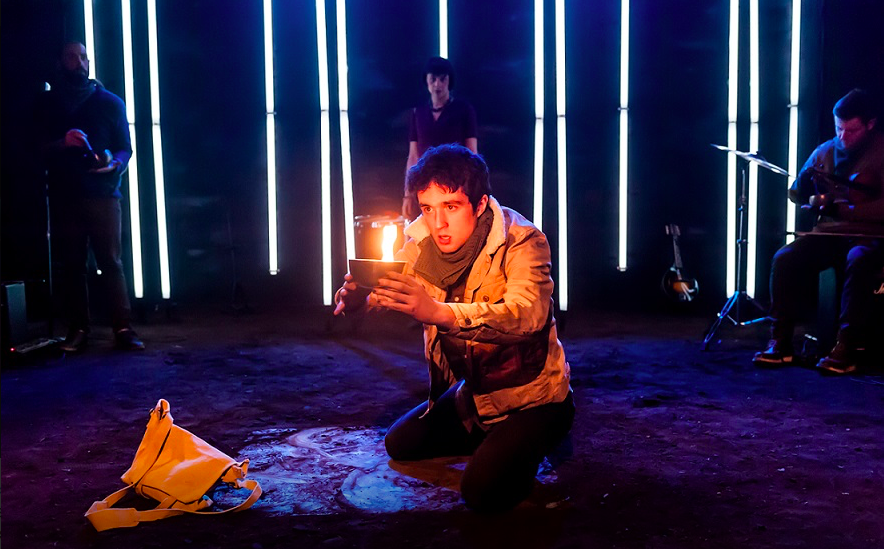 Electra Reviews
Reviews for Electra at the Bunker Theatre are starting to come in!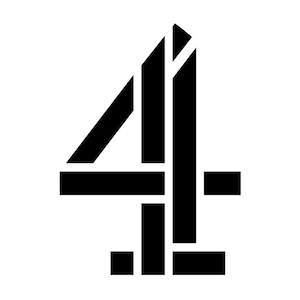 Dario Coates in 'Damned'
Dario Coates has completed filming a guest lead in the new series of Channel 4's Damned.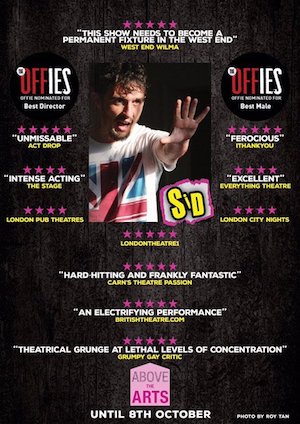 Dario Coates nominated for Best Male at the Offies 2016
Dario Coates is nominated for 'Best Male' at the Off West End Awards, for his 5 star performance in Sid.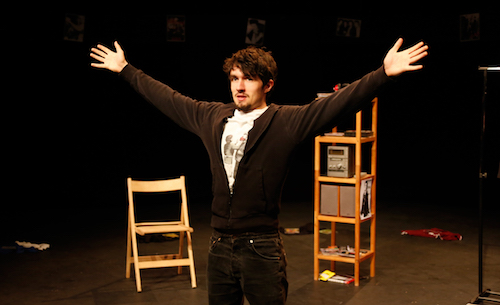 5 star reviews for Dario Coates in 'Sid'
Dario Coates' one-man show Sid enjoys continued success, receiving 5 star reviews for it's West End transfer.
The press on Dario and Sid: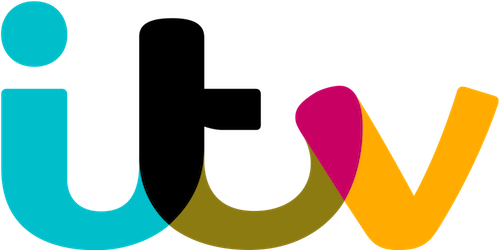 Dario Coates in 'Endeavour'
Dario Coates is cast in Endeavour for ITV, due to commence filming in July 2016.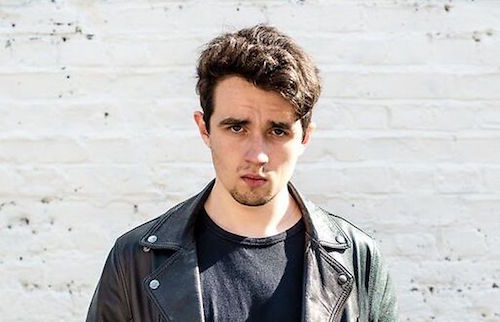 Dario Coates is "Outstanding" in 'Sid'
Dario Coates is currently touring his one-man-show Sid.
Sid first ran in 2015 as part of the Camden Fringe Festival, played at Sherman Cymru in Cardiff in April 2016, followed by a week of performances at the Etcetera in Camden in May 2016, and has future dates planned in Jersey, Birmingham and Brighton in June 2016.
The press on Dario Coates and Sid:
"It's an outstanding performance from Dario Coates…It's not often I'm kept on the edge of my seat for very nearly the entire performance." – 5 STARS – Chris Omaweng, London Theatre 1
"Coates' performance was positively dripping with a restless and nervous energy" – Stuart Forward, EQ View
"A fascinating character study shot through with excitement, tension and pathos…beautifully performed by Dario Coates" – London City Nights

'The Coroner
Dario is currently filming an episode of BBC's The Coroner.
The episode will air later in 2016.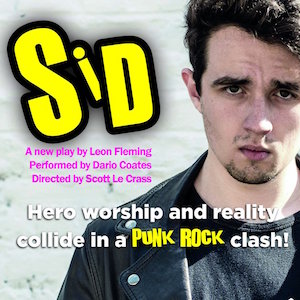 'SID' on tour
Dario's one-man-show Sid, which played last year at the Camden Fringe Festival, will tour in the UK this Spring, with dates in London, Cardiff, Brighton, Birmingham and Jersey.
Sid is directed by Scott Le Crass, and written by Leon Fleming.
For more information & dates, follow Sid on twitter.